Building a garden office is perfect if you work from home or need a workshop for hobbies, a gym, or any activity that requires a private space. To get ideas for how to build it, think about what you will be using your garden office for, the size you need, and your budgeet.
These are the 10 best small workshop ideas, home workshop ideas, and garden office ideas that you can either build yourself of hire a professional to build for you, right in your own backyard. 
10 Best Outdoor Office And Backyard Workshop Ideas
These ideas are curated from some of the most reputable architects I have come across and we love these amazing designs.  
Small Workshop Ideas
The Mini Garden Office
If you are considering whether or not to build a garden office but you don't have enough space, then a mini garden office is a good option. It's just large enough for a desk, chair, and a few odds and ends.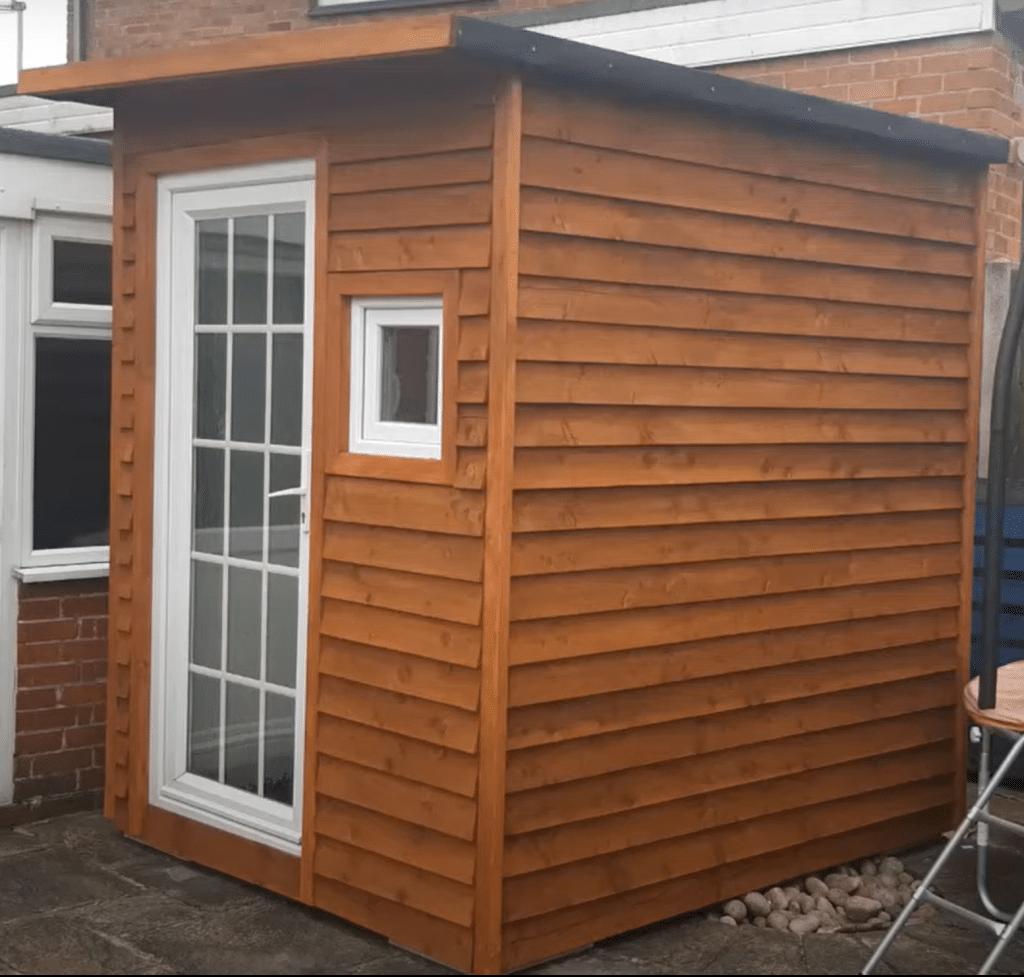 Stats
Great for small backyards

Accommodates 1 person

Measures approx 1.96 x 2.62 yards
Customizable up to 0.656 yards
The Linea 
An extremely stylish garden office with Scandinavian design elements.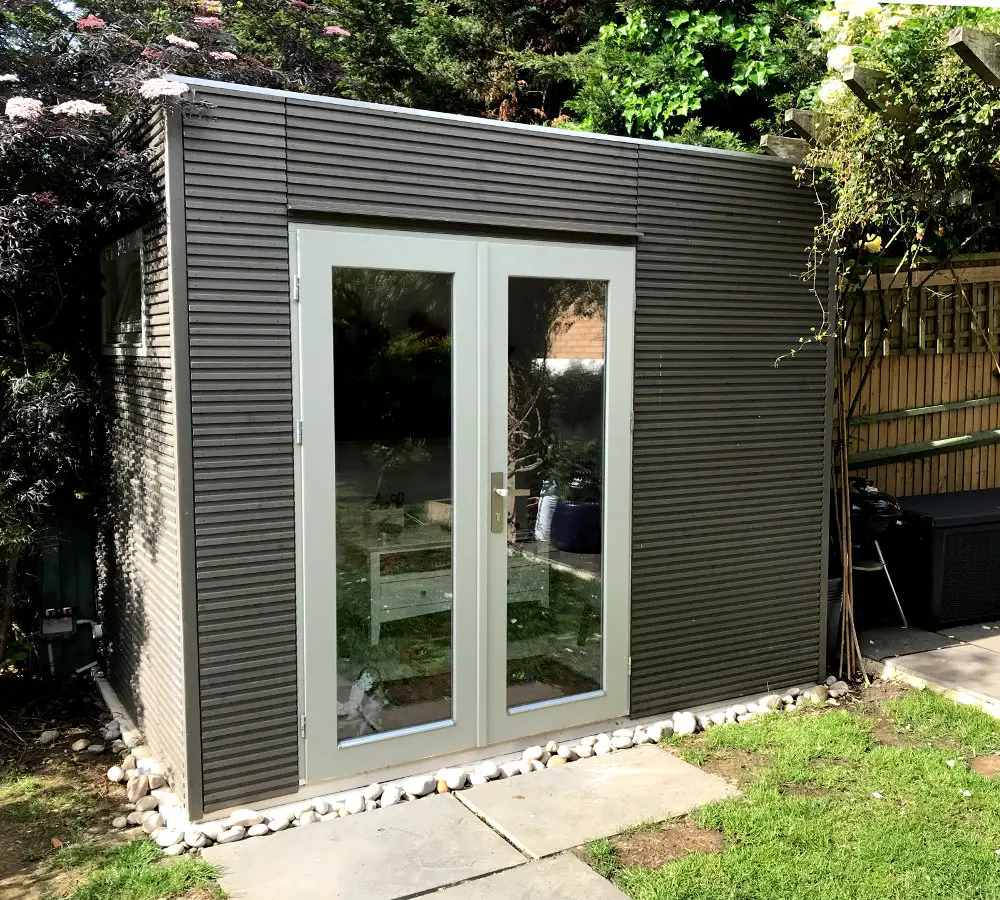 Stats
Tough and durable latch wood cladding
Fully insulated for hot and cold climates
Double-glazed doors
Heavy duty rubber lining 
Measures approx 3.2 x 2.7 yards and 8.12 feet high
Backyard Workshop Ideas
The Proline Garden Office
The Proline has a modern look with finishes in a vertical groove. This creates a tongue cladding effect. It is made from Tricoya which helps give the office it's modern design.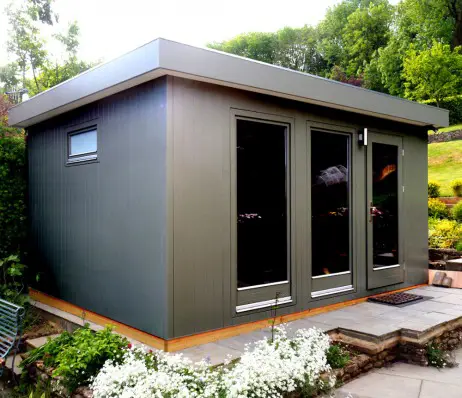 Stats
Highly durable for all types of weather conditions
Lasts 50 years
Doesn't rot or warp and fungi resistant
Insulated
Customizable
Measures approx 1.96 to 6.12 yards and 3.7 yards high
The Linea Duo 
Similar to the Linea, only bigger and with a storage room. Plus, it still boasts the same modern Scandinavian design.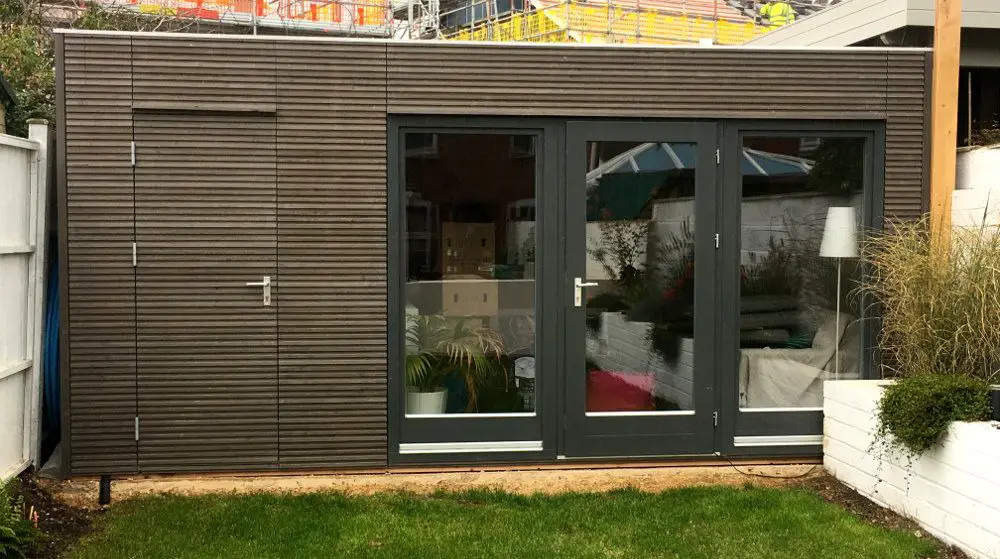 Stats
Perfect if you need an office plus storage space
Double-glazed window for energy efficiency
Fully insulated for hot and cold temperatures
Highly durable for all type of weather
Measures approx 5.46 x 3.2 yards (main room) plus 3.2 x 3.8 yards (storeroom)
The Salcombe Summerhouse
A versatile type of garden room that forms a combination with a shed. Classic log cabin style design plus a storage area for equipment.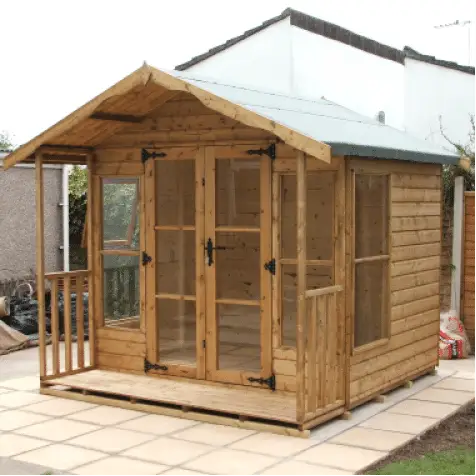 Stats
Measures approx 3.2 x 6 yards
Customizable
Great for offices, workshops, guest houses, gym, and more
Main room plus storage area
The Bussum Garden Studio
If you've ever fantasized about having a garden studio with an architectural outlook and 2000 red handpainted and hand sanded cedar shingles, then the Bussum Garden Studio office is the one you should consider checking out. It was designed by Serge Schoemaker Architects to be more of a little house than a regular shed.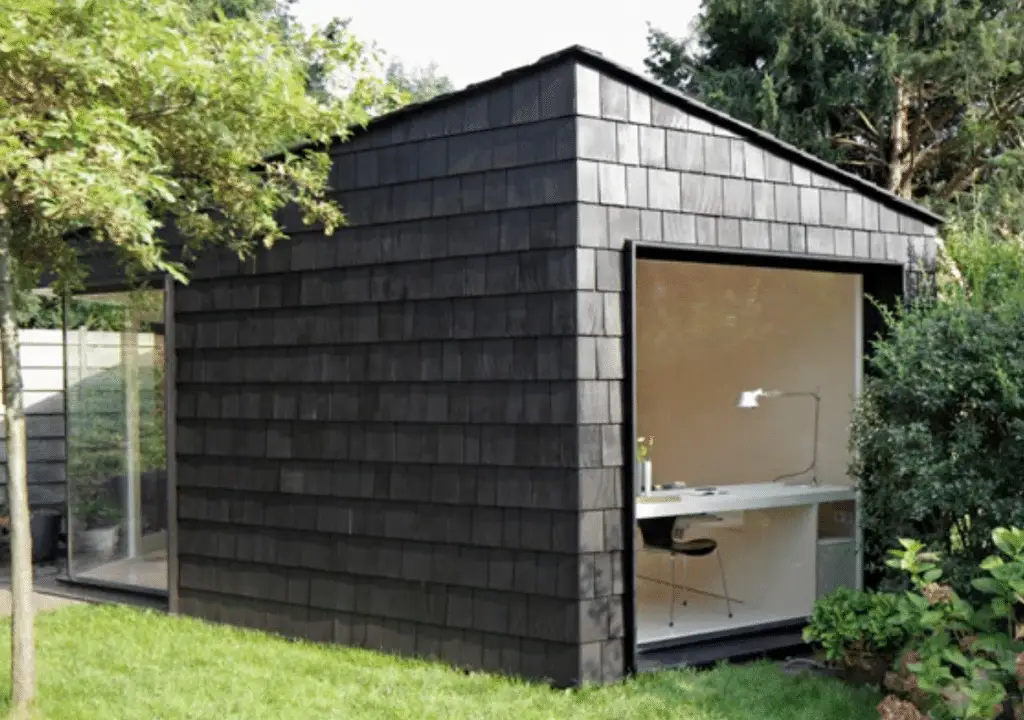 Stats
Angular design
Lots of natural light
Great for an office, gym, and guest house
Space for equipment storage
Custom built, not modular
The Hackney
This is an example of a low-budget garden office that was custom built by the Architectural firm Office Sian, to be a "functional and warm urban haven."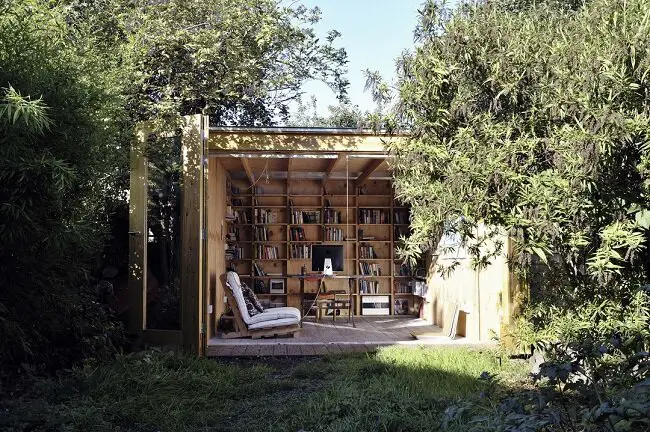 Stats
Floor to ceiling oak-framed doors
Bookshelf for storage
Skylights between the roof beams for ample natural light
Custom built, not modular
The Garden Drawing Studio
This home workshop was designed by Christian Tonko specifically for drawing. The small studio itself acts as a visual device by framing its surroundings on both ends.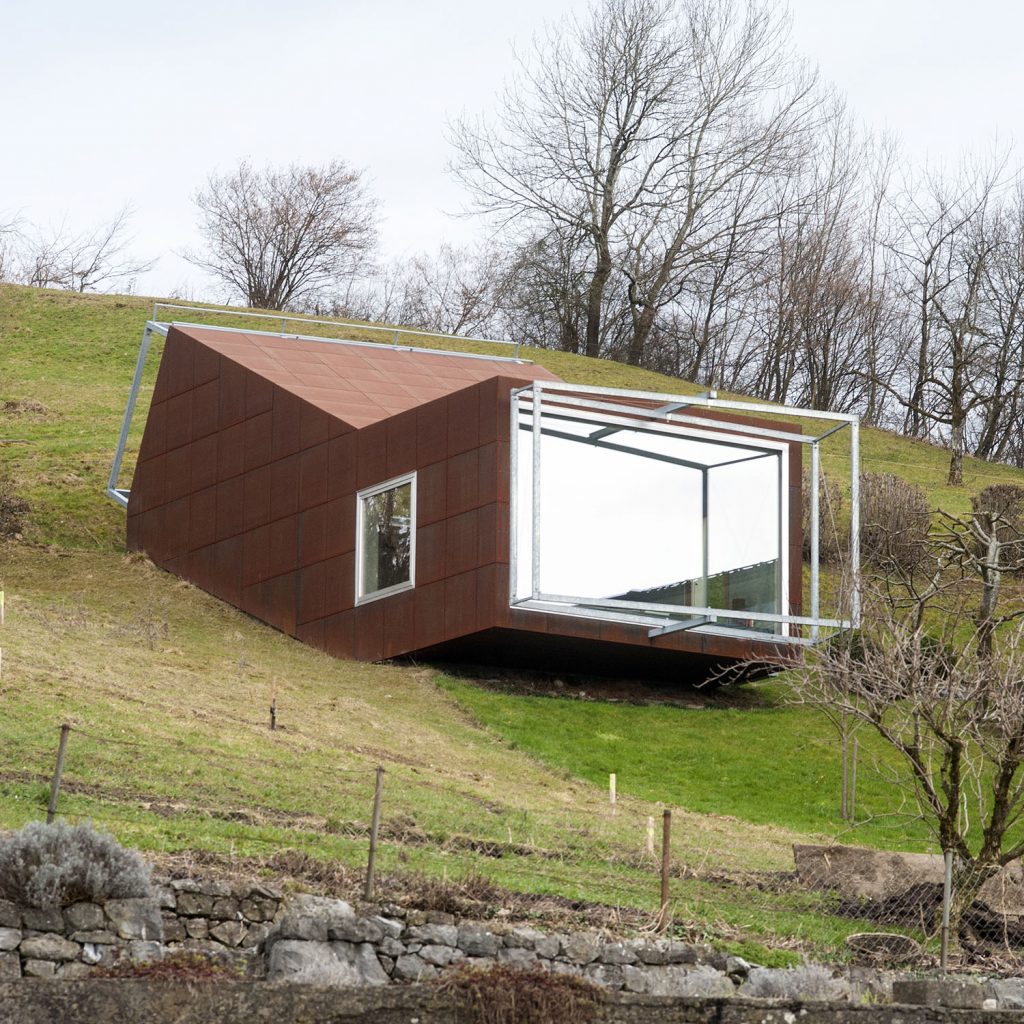 Stats
Perfect for artists
Glazed walls on both sides of the shed
2 levels with stairs
Ample natural light
Custom built, not modular
The Sunday Stuga
Designed by Liddicoat & Goldhill , it's a great idea for a home workshop. It was built in such a way that it is surrounded by brick walls on three sides.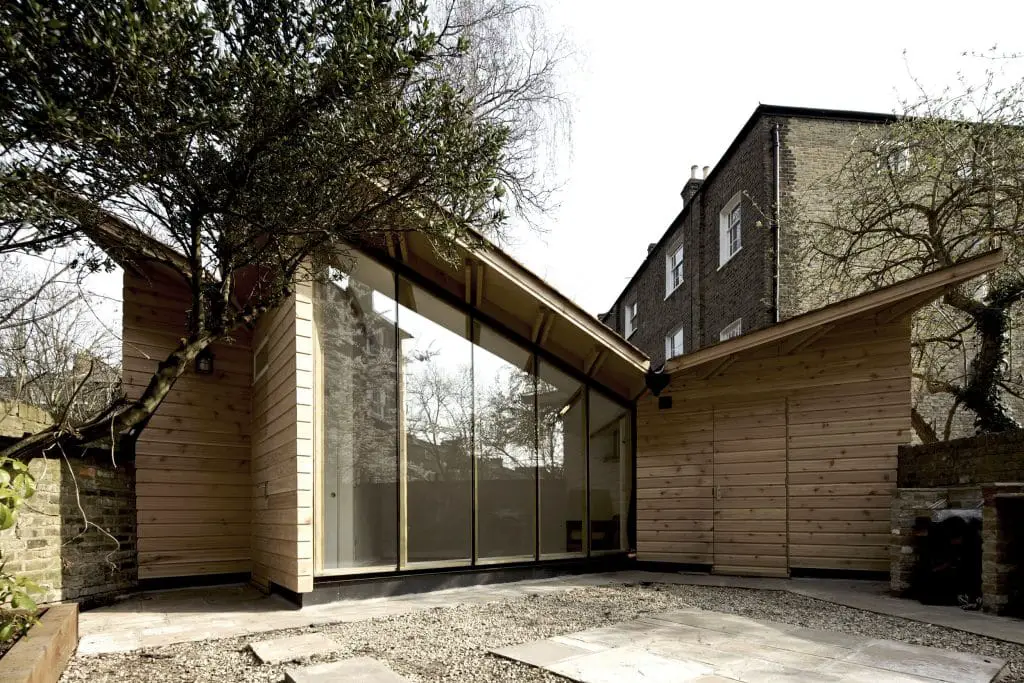 Stats
Zig zag roofline
Big front windows
Wooden floor
Great for office and entertainment
The Garden Studio
This garden studio was designed by Parsonson Architects and works as a great space for children and guests as well as a home office.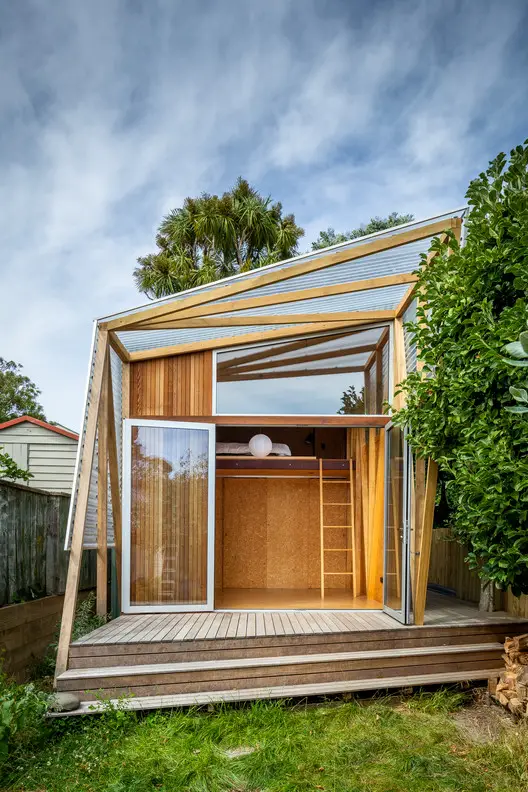 Stats
Corrugated cladding
Slanted roof pattern
Loft bed
Ample natural light
Custom, not modular
Can A Shed Be A Workshop?
A shed can be fully customized to create a shop for any type of work needed. An artist may prefer a well lit workshop with ample natural light while a photographer may decide to convert the shed to a dark room without light. Sheds are workspaces that can be designed for any type of use.
How Much Does It Cost To Build A Workshop In Your Backyard?
The cost to build a workshop in your backyard is $120 to $180 per square foot. Converting a 10 x 10 foot shed into a workshop costs $12,000 to $18,000. This includes insulation, electrical wiring with a certified electrician, flooring, walls, paint, a ceiling covering, lighting, AC and heater.
You can cut the cost of building a backyard workshop by using recycled or repurposed materials, doing most of the work yourself, and shopping around for deals on supplies.
Final Thoughts
Creating your own small workshop, home workshop, and garden office is a modern convenience that you'll love.