Both a garden office and attic conversion will give you a quiet space of your own. If you are working from home and need an office, want a home gym, a she shed, or a man cave, you have options. A garden office is a backyard shed that has been renovated to be a livable workspace and can be done for relatively cheap. An attic conversion is a room in your home, usually your attic or loft, that is converted into a livable workspace, which may be expensive.
This article explains the cost and how to build a garden office and attic conversion so you can decide which is better for you.
What Is A Garden Office?
A garden office refers to an area, separate from the house, used as an office space by individuals who work from home or need a space for projects.
Usually, it is situated in the backyard and keeps home and work lives separate for professional home workers or home-based businesses. It brings into existence comfort, security, and serenity, providing a professional work area. 
There are a few ways a garden office comes into fruition. Either you buy a prefab shed, build one from the ground up DIY-style, or renovate an existing shed.
At it's core, placing a new structure, like a prefab or DIY shed, involves laying a foundation and wiring with electrical (and maybe plumbing), insulating, adding dry wall and a decent floor. If you're renovating an existing shed, some of this work may already be done.
If having a toilet is a must for you, know that it can be a little tricky, so be sure to find out more before you take on this project and look into other options, too.
What Is An Attic
Conversion

?

An attic conversion refers to the process of changing or transforming the loft or attic of a house to gain more space or an extra bedroom. It usually adds to the property value because it is adding livable space.

Attic conversions don't usually involve insulating or wiring electricity, which need to be done for a garden office in a shed, since it's part of your house. This can save you lots of time and money.

The process of converting an unfinished attic into a finished livable space includes building support structures, adding dry wall, paint, and new flooring.
How To Choose Between A Garden Office And An Attic Conversion
Below, you will find all the important factors that you need to consider when choosing between a garden office and attic conversion.
Reinforcement and Support Beams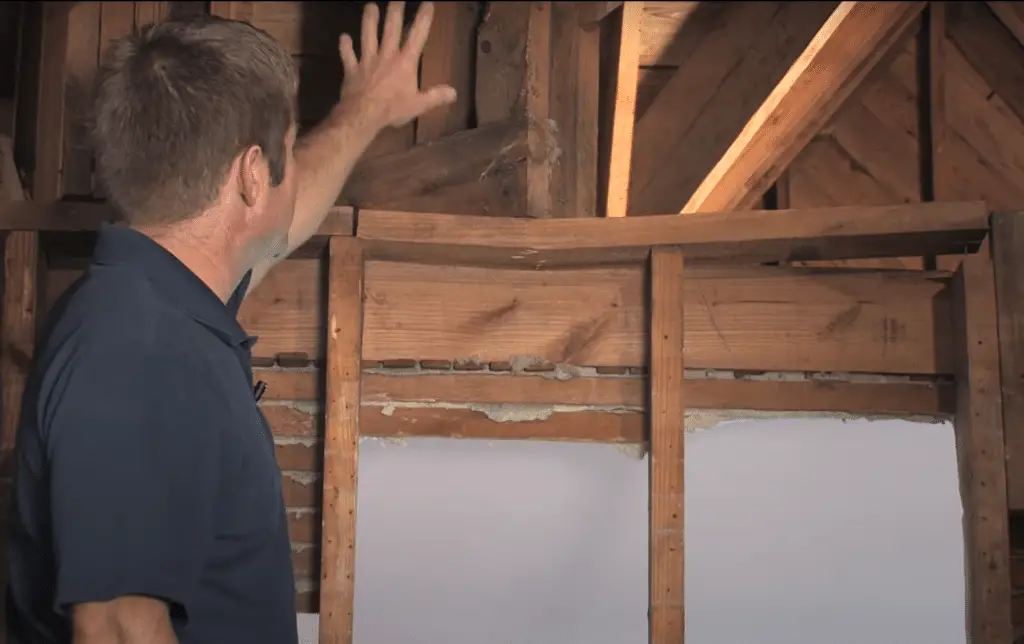 An attic conversion undoubtedly will uncover weaknesses in the framing of your home.
If you find sagging areas, you need to get a support beam installed to support the structure. A professional is recommended for this kind project, to make sure it's done to Code and will last through the years.
Conversely, a shed, unless it's an old re-build, won't need this kind of work.
Cost

To Renovate an Attic

Outfitting an attic depends on whether it's finished or unfinished.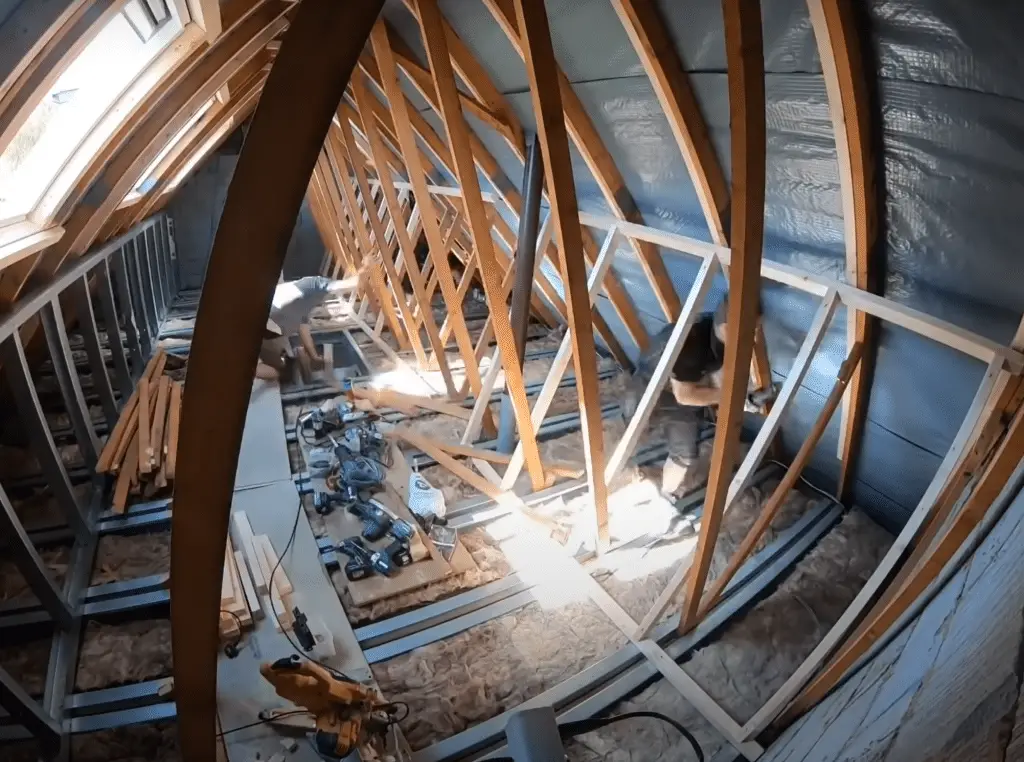 An unfinished attic will require insulation, dry wall, paint, new flooring, and possibly electrical wiring. Factor in the cost of a building permit which is required for some counties and definitely required if you're changing the structure of the home beyond just upgrades to existing structures.
The estimated cost to renovate an unfinished attic is $40,000 to $50,000 and a finished attic $10,000 to $12,000 depending on what it needs. Hiring a professional is recommended for an unfinished attic to keep it up to code and safe.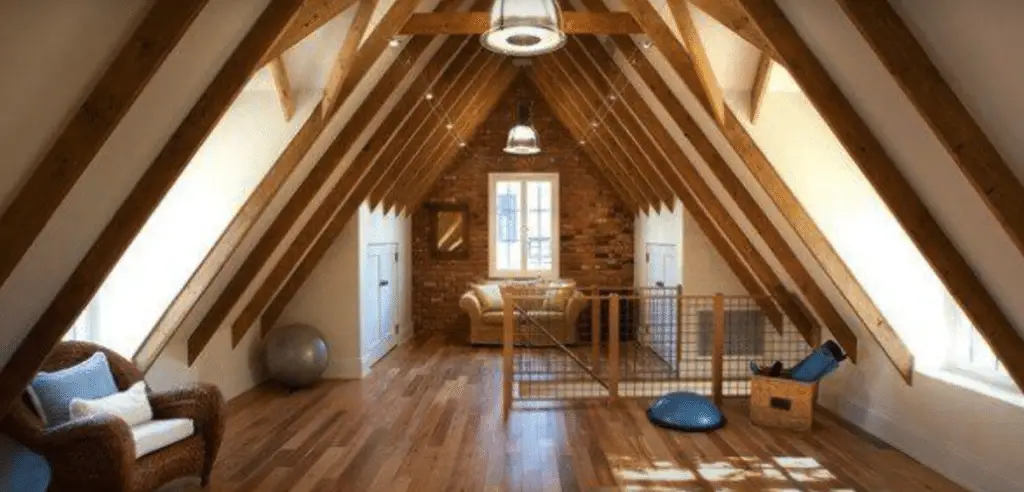 A finished attic already has insulation and wiring, and sometimes dry wall and decent flooring. The only work required for these is adding a closet to convert to a bedroom, a bathroom, or whatever else it needs to make it your dream workspace.
Time
An unfinished attic conversion is the longest project due to the vast amount of work that needs to be done. The smartest thing to do is to hire a contractor who will handle the whole project, and any hiccups, for you. It is possible to DIY an unfinished attic, but it's not a great project for beginners.
The fastest option is ordering a prefab workspace and have it delivered. You can even buy these preassembled and delivered by crane. All you'd need is a foundation to put it on, plus insulation, wiring, walls, or anything it doesn't already have. Typically, prefab sheds aren't the best quality and don't always hold up over time.
A DIY shed to garden office conversion usually takes at least 3 weeks. This includes preparing the ground, laying the foundation, framing, roof, doors, ventilation, insulation, cladding, painting, electrical wiring by a professional, ceiling, flooring, lighting, decorating and furnishing. It can take a lot longer, too.
Property Value
An attic conversion can add substantially to your home value. A garden office will add some value, but not as much. This can make the increased cost of an attic conversion worth it versus a shed.
Relocation
A garden office can be moved if you sell your house. You can take your beloved she shed or man cave with you to your new backyard and pop it right down, continuing to work in your favorite outdoor workspace. But, of course, a finished attic can't be moved.
Do I need a Building Permit for A Shed or Garden Office?
In most US cities, you need to get a building permit to add a new structure to your land or make any major renovations. Check with your local planning office. In the UK, the planning permission rules are a bit different.
Most US cities require a permit for a new structure and especially one that is bigger than 180 square feet. In some States, like Florida, just about everything requires a permit.
Planning Permission for the UK
A building with a height of 2.5m or less does not need planning permission, as far as it doesn't disturb the nearby buildings in any way, e.g., shading, loss of light, etc. 
A garden office can be used for different purposes, either personal or professional purposes, e.g., as a shed, office, studio, etc.
Planning permission is required for a garden office that you intend to use for business purposes, as it may cause some issues for neighbors. A garden office that is not frequently used may not require planning permission, but a permitted development is required.
What Permission Do You Need For A Loft Conversion in the UK?
Whether or not attic conversions need planning permission is dependent on the work going on and its extent.
The type of attic conversion, the size, the type of house lived in, and its location determines whether planning permissions are needed for a loft conversion or not. Architects or builders are also required to confirm the need for planning permissions.
Even when planning permissions are not mandatory, building regulations are mandatory for attic or loft conversions. Some of these building regulations are for the following:
Conversion Of Loft To Storage Space
Building regulation is needed to transform an attic into a storage area. These regulations prevent excess loading of joists on the design capacity.
Conversion of loft to a part of the home
To convert a loft into an inhabitable space, you need to receive the building regulation approval. This prevents the building from being put at risk.
Some of the building regulations are:
Fire-resistant doors and fire alarms should be used for the new room to ensure fire safety.
Staircases, not loft ladders, should be put in the house to escape fire accidents.
If necessary, sound insulation should be installed between rooms and houses, between loft and neighbors' lofts.
A house structure may not be able to support the new loft conversion reinforcements; beams and joists should be installed in order to support the new building. 
A new wall should also be built to support the new floor joists and bear the load.