It's likely you wouldn't have looked for office shed ideas in 2019. However, 2020 arrives and the world continues to change. During the COVID-19 pandemic, many people adopted work-from-home arrangements permanently, suggesting it might be time for a better home office solution.
Enter the office shed, commonly known as a backyard office shed or pod office. It's basically a little backyard building in your yard that you use for business.
A garden shed office, a fully built structure with flooring and glass, or even a modest do-it-yourself project are all options. The benefits of office sheds are that it provides a physical barrier between your home and your job and that you don't have to take your own home office space away from your existing floorplan.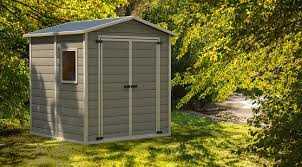 Now, if you want to have a backyard office shed, you need to work out some basics and ideas. Backyard offices require essential planning to function properly. You need to take the time to fashion an office space and make your own space for a backyard home office.
We are here to help you out! In this article, we will shed light on the best and most unique backyard office shed plans. Moreover, we will talk about some important aspects of backyard offices.
Let us begin! First, we will learn about the things that you need to know before opting for a backyard office shed plan.
Key Points To Know Before Opting For A Backyard Office Shed Plan
Before you purchase plans for backyard office sheds, it's important to know exactly what you want. If you're in the early stages of a project and find yourself stuck, having some basic floor layouts might be useful.
Let us walk you through some key points.
Most backyard offices are rather simple one-room structures. So the floor plans are quite basic (and often free) – nevertheless, they may serve as a starting point.
Alternatively, you may already know the dimensions and layout of your building, but you're not sure how to construct it.
If you're planning to construct a commercial building, then more detailed backyard office plans would be beneficial. Although you may sometimes obtain them for free, creating them requires more time, so you'll almost certainly have to pay for them. If you want to build your business yourself, these more comprehensive drawings might come in handy. However, their true worth is when you bring a contractor for assembling and installation. Learn more about building permits.
Finally, if you require permits/sign-off for your backyard studio, you may wish to go with more comprehensive plans, such as architectural-level permit-friendly designs. These are usually site-specific and will contain information about how the foundation and construction will withstand predicted (and unanticipated) snow, rain, wind, and soil changes.
The most expensive plans are those that are tailor-made to your specific construction, and they are the most detailed. Some individuals do not require permits for their basic backyard office space, while others do and don't bother applying because they believe it is better to ask for forgiveness than permission.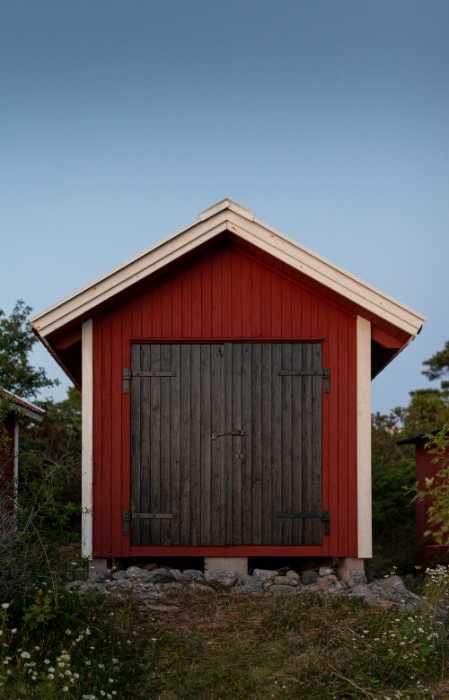 While we can't suggest this last step, we leave it up to you to determine whether you should go through the trouble of investing in pricey engineer/architect blueprints for a simple, one-or two-room structure.
If you're in the early phases of planning your backyard, Amazon may be a good resource. While most books on Amazon provide useful design suggestions, you can also find some thorough plans and how-to instructions.
Unique Backyard Office Shed Plan Ideas
It is very important for you to look for ideas when turning your own shed into a shed office.
Here, we have brought together the five best ideas and shed plans for your office shed. You can easily inculcate these ideas into your home life. All of these ideas are cost-effective in nature.
Modern Shed Design For Office Space
There are a number of design types and choices of sheds to select from when it comes to outdoor workplace ideas. Some homeowners prefer to maintain the style of the office sheds and main house style similar. The modern shed design will provide the property with a unified appearance.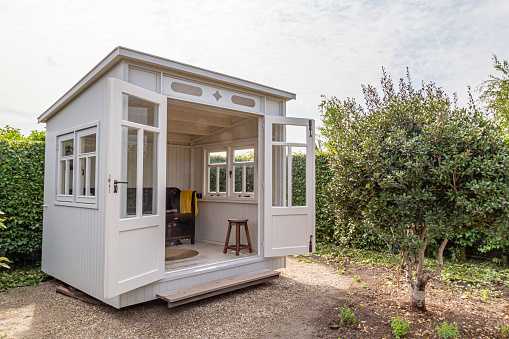 Furthermore, the modern shed construction materials may influence your decision. You have the ability to build the backyard office kit yourself. Another alternative is to build a pre-fabricated one. Metal or wood is commonly used in a modern shed.
A prefabricated modern shed is converted into a tiny guest house in this scenario. It has a bathroom, sleeping area, kitchen, and dining table. The modern shed workspace itself includes a rolling office chair and an industrial desk shelf unit.
Backyard Studio Shed Plan With Green Roofing
The style of the home and its surroundings should be considered while selecting a storage shed. A modern house, for example, might suggest an elegant outbuilding. A rustic backyard office, on the other hand, maybe an excellent design for a log cabin inspired by the outdoors.
In a backyard, a Brooklyn townhouse has a blonde wood studio office shed. This studio shed has a skylight and a tiny living roof.
They add a touch of lightness to the space. A studio shed with a green roof also helps to strengthen the connection between the office shed and the surrounding environment.
Rustic Office Shed Design
Do you live in a home with a country flavor? If you answered yes, the rustic design is one of the fantastic backyard offices shed ideas to try.
The tiny garden shed's external walls are made of wood shingles. They look wonderful against the bright white window frames.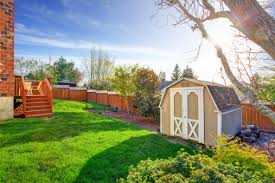 The simplicity and charm of a spinning wheel in the backyard are undeniable. It gives off a rustic atmosphere and adorns a yard office. Modern red geometric chairs provide a modern feel to the space. Plants and flowers, on the other hand, add visual interest to the scene.
All-Black Tone Office Shed Plan
A little, yet extremely useful yard office is one of our favorites. It's a pleasant environment to work remotely. The all-black tone is a modern shed concept.
There are no interruptions that might keep you from working. Furthermore, the shed allows you to be close to home events.
Furthermore, there is a step and a deck on the black building. It is not confined or gloomy due to the many windows. Finally, red wicker chairs offer ambiance to the backyard office shed.
Cork-Cladded Modern Shed Plan
When it comes to appealing backyard workplace ideas, steal this one. The outside of the garden shed is coated in cork.
It not only protects the interior of your house but also serves to insulate an outbuilding and reduce the impact on your landscape. It resists the elements as well.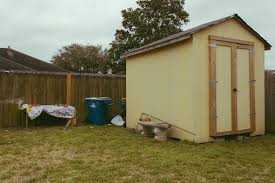 The backyard studio also has a skylight, which allows for plenty of light to flood in. The device is located in the middle of the outbuilding's roof and provides ventilation, warmth, and daylight to the area.
Final Thoughts!
Now, you have a range of ideas to choose from! All of these plans are sophisticated and chic. Moreover, they can pose as a perfect workspace, a place that is your own space in its true sense. You can still explore more ideas and plans online that suit you well.
Continue Reading, Continue Learning!
What You Need To Know Before Buying A Shipping Container Shed.
Small Wood Burning Stove – What You Need to Know To Stay Safe in Your Shed.
Is It Worth Insulating A Shed? (We Find Out)
Amazing Garden Office And Gym Ideas To Inspire