Everyone wants personalized new office space in the house! This trend has specifically skyrocketed after the commencement of the pandemic when the world embraced work from home.
However, employees and companies seemed to love the idea of working from home. That has led us to think about where in our house we can have our own home office. Well, think about it. What about the garden shed?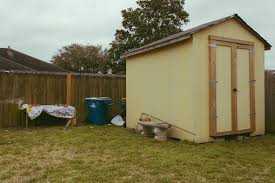 Can you turn your garden shed into a garden shed office? Absolutely, yes! You can convert your garden shed/urban shed into a backyard shed office. Whether you are a business manager or an artist, a backyard shed can serve as a perfect office or studio shed.
Here is a comprehensive guide for you to making a garden office shed. Having a backyard office shed has several benefits.
In fact, it can become an optimal workspace for you. In this guide, we will discuss all the essential aspects of having a home office shed.
Let us begin! First, we will go talk about how having a backyard office shed can add value to your remote work.
How Does Backyard Office Shed Help You In Remote Work?
Below, we have jotted down the benefits of garden offices.
Offers A Get Away From Home
According to a recent poll, many Americans are finding it difficult to psychologically live and work in the same office space.
In fact, if you're looking at the folded laundry or dirty dishes sitting around while working from home, it might be tough to distinguish job from personal tasks.
Having a clean assigned workspace may be a significant factor in your performing well while working from home.
Meeting a client or coworker in an organized location will provide you with far greater peace of mind than cleaning up beforehand if you must face them in person. In this regard, having a backyard office is an ideal solution.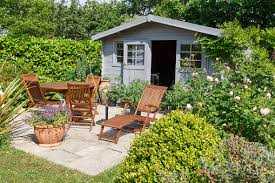 You Can Get Any Size
Let's face it, most of us don't have a lot of extra room in our homes where we can set up an office space. You'll be able to optimize the area to match your unique requirements by starting with a new office shed.
It all depends on the type of job you do, but a hundred to two hundred square feet is a decent place to start when determining how big of a home office you'll need.
Getting the length and width measurements of your former business area would be an excellent approach to figure out what size shed you'll need for a home office.
If you're shopping for a garden shed for your new office, keep in mind that most sheds are measured by their external dimensions.
This is significant because the outside measurements cannot be multiplied to determine how much space you will have on the inside. Before you run the numbers, subtract a square foot from both width and length.
One Can Still Commute To Work
Is there anything better than working from a home-based office space? Although it might be true that most employees work for four to six hours a day, people who prefer not to commute may look forward to something else entirely.
There's something about the routine of a daily commute that is actually quite beneficial, despite the fact that it may be stressful to avoid the hassle of congested freeways on your way to work.
Setting and maintaining boundaries between the two is easier with more distance, as well as establishing and keeping schedules.
When it comes to your morning commute, the home office shed offers you the best of both worlds. You get to avoid clogged, congested highways in favor of a lovely stroll around the backyard.
Ample Availability Of Natural Light
A significant benefit of utilizing a shed as a home office is you can plan your garden office with having ample natural lighting in due consideration. Natural light is quite good for vision.
Sheds are tiny in comparison to other structures, making it much easier to maximize light than almost any other business office.
Light is good for your mental health. If you acquire a shed from a local builder, you must first plan the design and placement, as well as put windows where you will receive the most light.
More Tax Deduction
Previously, it was possible to recoup the cost of creating a home office through taxes. This is fantastic news, especially if you're thinking about building a garden office shed in your garden.
Unfortunately, beginning in 2018, a tax break for home office space is only accessible to self-employed people who will no longer perform remote work.
If you do qualify for a home office tax deduction, keep in mind that you must be able to show that your area is exclusively used for work and does not perform any other function.
It should be easier to demonstrate this if you have a separate workplace from the house.
Don't put your gardening tools in the opposite half of the office shed, as this will not only jeopardize your tax deduction but will also encourage you to start gardening randomly during your working hours.
Now, let us learn how we can use the shed as an office.
How To Turn A Backyard Shed Into An Office?
One can easily make a garden office or a shed office! Let us learn about the necessary steps involved in the process.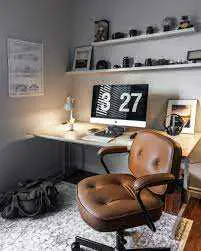 Make A Plan For Your Garden Office
You'll need to decide on the sort of garden shed office you wish to use in order to meet your professional demands.
Will you require light in the garden office? Is a computer required? If so, will it be necessary for you to have electricity in your shed? Before proceeding, make a checklist of everything you'll need.
Get Office Equipment And Furniture
Choosing the office essentials and furniture that you'll need will influence the way you build your DIY shed office.
If you intend on spending a lot of time in your garden office, a comfortable chair and refrigerator may be wise additions.
Choose The Layout
How much space do you need for your garden office? The style of your garden office will be determined by the amount of room you have.
Generally, your garden office will be either a tiny, medium, or large shed. Keep in mind your requirements for furniture and storage space while working on the layout.
Installing HVAC And Insulation (Heating, Ventilation, And Air Conditioning)
Make sure your shed's walls, floor, and ceiling are covered while insulating it. This will give the best coverage.
The insulation will also soundproof the garden office to some degree as a side benefit. This is very important for home offices. Moreover, you need to install an HVAC system to regulate your inner environment.
Electrical Work And Lighting
You'll need to hire a licensed electrician to run electricity out to your garden office.
This may be somewhat pricey, but it will pay off handsomely once you've completed your garden office! Make sure to get electrical outlets installed at the right spots that facilitate your work.
Finally, install the lights. Lighting work can become extensive in case you are aiming for a studio shed.
Final Thoughts!
One can effortlessly turn a shed into an office with these steps! Having a shed office brings several benefits. The best part is you get a comfortable space, save money, reduce costs, and enjoy working.
Good to learn more!
How To Build A Gym In Your Garden (17 Easy Steps)
How to Properly Anchor Your Shed to the Ground.
Cheap Insulation Tricks To Save Money