Many individuals imagine that working from home would be ideal for them. There's no more rushing in the morning to shower, choose an outfit, down breakfast, and polish your pearly whites.
You'll be on your way in no time, and you won't have to sit in traffic or travel at a snail's pace anymore. Working remotely has been a game-changer for the masses. According to the CNBC, 61% of the people prefer to work from home.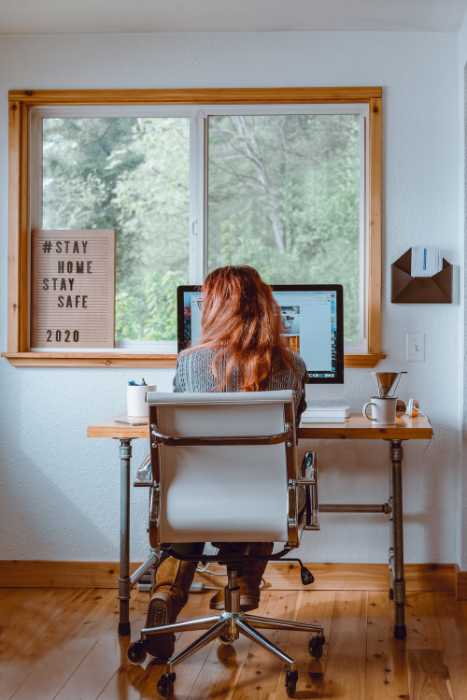 You get to have the shortest commute in the world. Moreover, you have geographic flexibility. In addition, you get to have more time with your friends and family. Every day, you can select from an unlimited number of outfits.
The most difficult aspect for stay-at-home professionals is figuring out how to be productive. A tiny backyard office may be the answer if you're distracted by the TV, your children, or trips to the fridge.
Tiny backyard offices are well in the trend now! In fact, making a perfect backyard office shed will be a great investment and a smart decision for anyone who prefers working from home.
Here, we have a comprehensive guide for you about tiny backyard offices. We will shed light on the plus points of backyard offices.
Let us get started!
What Is A Tiny Backyard Office?
Have you ever heard the phrase "tiny backyard office" prior to the pandemic? Most likely not.
It's an innovative concept that our new telework environment has created. Consider tiny backyard offices to be the future of working from home.
In many households, professionals stay in shared guest bedrooms, a dining room table, or a nook in the living area. Tiny houses and garden sheds have been popular for a long time.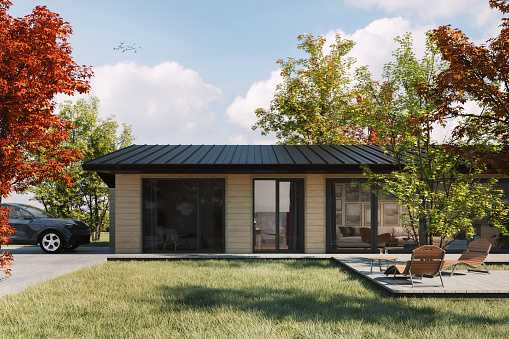 These are flexible and tiny offices that you may adapt or build to meet your specific needs.
These are not your average hardware store garden shed in most cases. Tiny office space can be either mobile or permanent.
Vinyl, metal, wood, or sheetrock is used to construct the structures for backyard offices. The way you build it or how you use it is what makes a little office into a large one.
Now, we will tap into the benefits of having tiny office space.
Benefits Of Backyard Offices
Having your own backyard offices brings several benefits. You will actually thank yourself for taking this decision of getting your own tiny office.
Let us walk you through the benefits of making a backyard office.
Helps You Focus Better And Boosts Productivity
We've all worked in loud, bustling offices where no matter how hard we try to focus, someone's voice appears to rise above the rest of the noise and interrupt us (even with headphones on!).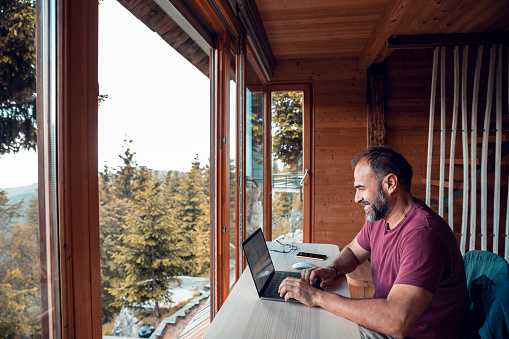 This is a major aggravation (and, as it happens, another source of job-related stress), so having your own private tiny office will seem like paradise.
Being able to focus on your job completely will result in increased productivity and higher quality work. Over time, it will become your normal office where you work without any disturbance.
Multi-Purpose In Nature
A modern shed for the office is an excellent location to focus 100 percent on your job since it is quiet, warm/cool (whatever you prefer) and contains all of the tools you'll need – which almost certainly includes a computer and a big TV.
A backyard office is a well-constructed structure. So there's no reason why you can't have a fold-out couch bed that transforms your office into a guest room when necessary.
Especially if you add a toilet to your backyard office shed. It will turn out to be a perfect workspace.
No Daily Commute To Work
The ability to work from home is one of the most significant benefits. Unless you count the thirty-second walk from your backdoor to your backyard office!
Commutes are also associated with increased stress, which is why shorter distances help alleviate tension.
Tiny Offices Increase Property Value
Everyone likes tiny houses on the property, and a fancy backyard office that can be used as an office is the same. That in turn will increase the value of your home.
You Save Money And Time
Having a backyard office helps you save so much money. You save your traveling expense and save the time it takes to commute. Moreover, your general expenses decrease.
You Can Have A Custom Design For Your Backyard Office
You can create and manage tiny offices in a way that meets your exact needs.
Due to this, you can get any design and add more storage space, even in your tiny house.
Having the freedom to customize your office and install the equipment you need will help your company develop and expand more quickly.
You can have floor-to-ceiling windows and get plenty of natural light.
Offers A Healthy And Clean Work Setting
Having your own personalized tiny house allows you to work in a clean environment. It is free of toxins and pollution.
Moreover, working in natural light provides a very positive outlook for home offices. It will be your own space, kind of a little sanctuary.
More Flexibility And Time With Family
You get more flexibility during the day when you are working from home. Moreover, you get to spend more quality time with your family and friends.
You get to relish the home life. In addition, you can take breaks and naps whenever you want. This is greater for your mental health.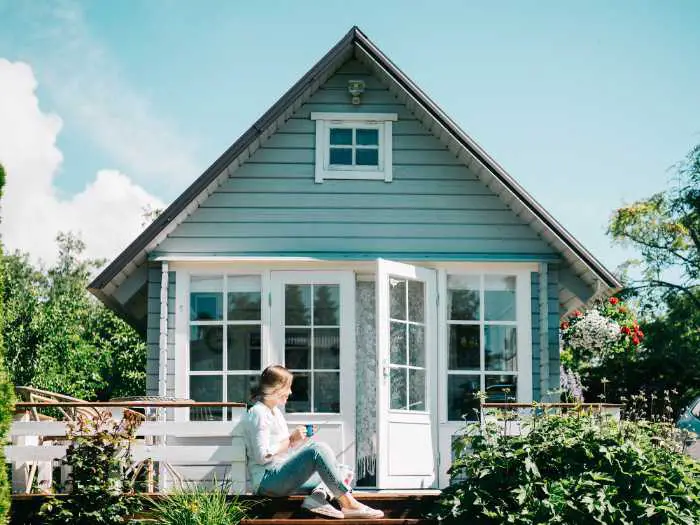 That helps you think better and lets your creativity shine. You can take fresh air whenever you want. This allows you to attain a work-life balance.
Next, we will see how much it costs to make a backyard office.
What Is The Cost Of Making A Backyard Office Out Of A Tiny House?
Depending on certain factors, the cost of making a backyard office may range from $1,500 to $30,000.
Some of these factors are electric work, permit, material, and HVAC.
Final Thoughts
Having your own backyard office helps you attain the ultimate work-life balance and several benefits. Investing in it will be a brilliant move. You will get focused work, be it in an office or an art studio. In essence, it offers value for money.
Pick your Next Read!
What You Need To Know Before Buying A Shipping Container Shed.
How to Choose Between A Garden Office Or Extension.
5 Unique Backyard Office Plans
How To Choose Between A Garden Office Or Loft Conversion.