Although I struggled with design ideas at first, I'm happy to say that I recently added a small workspace to the living area of my bachelor pad, and it turned out amazing! 
I can honestly say that the biggest thing I miss about being in a relationship these days is having a partner with interior design skills. I am pretty competent at home remodeling, however, and I know how to match colors and designs, so I was pretty pleased when a female friend came by and gave my new space the green light. 
Adding an office quarters, or a workspace attached to a living area, is remarkably easy in a bachelor pad. Choose the right mood and colors, then add art, lighting, and furniture to match. Showcase your hobbies and use bold decor, but keep it classy and uncluttered. 
Now that my home office quarters are complete, I feel much more comfortable working from home, and I feel better about having people over. Read on to see the steps that you can follow to add a workspace to your own bachelor pad. 
10 Steps to Create a Masculine Office Quarters
Let's forget the stereotypical image of a bachelor pad outfitted with bean bag chairs, empty liquor bottles, and a pinball machine.  If you're past your twenties, it's time to leave the "boyish charm" behind and remodel your living and working space into a clean, functional, manly atmosphere. 
#1 Find your vibe 
Decide what you want out of your office quarters. Besides obviously needing a workstation, are you looking for a spot to unwind in, a space to impress a love interest, a place to hang with your friends, or a mix of all of these? 
Since your workspace is likely attached to your living room, kitchen, or dining area, make sure that it matches the room it is adjacent to.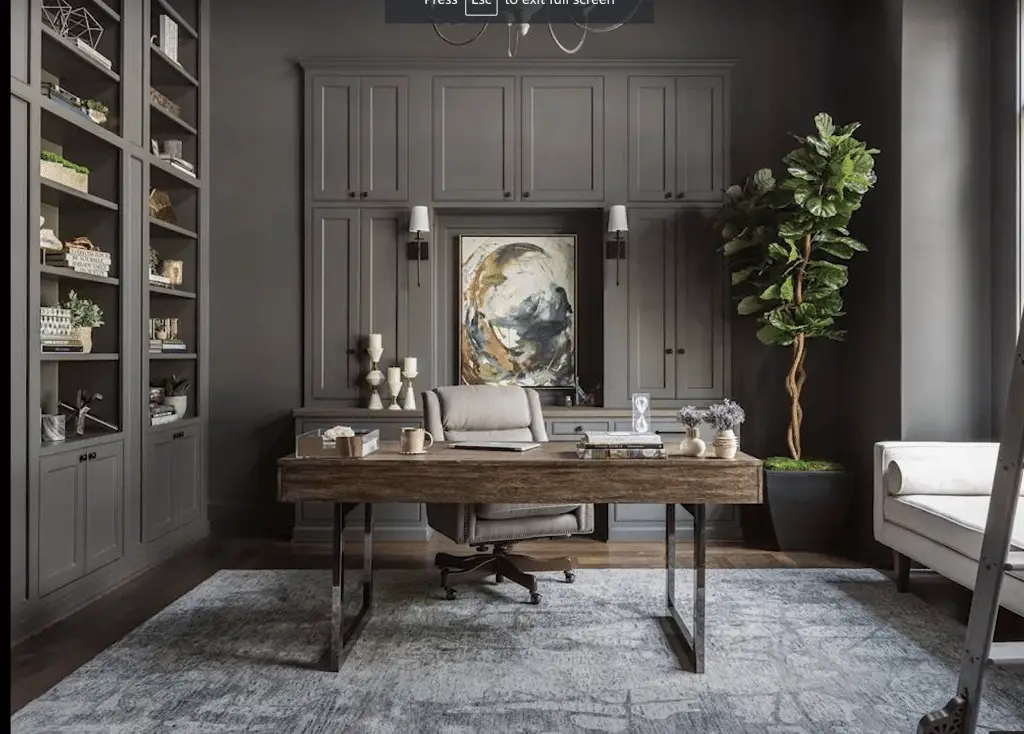 If you are just starting to decorate your house or apartment, consider starting with the office space first, and building the rest of your decor off of that. The clean lines you establish in your office quarters are likely to follow throughout the rest of your living space. 
Do you prefer an old school study with wooden bookcases and leather chairs that swallow you up, or do you function better in a bold, minimalist environment? My personal taste led me to blending these two concepts, and I found that mid-century modern furniture and design really spoke to me. 
#2 Choose masculine colors
Once you've established the mood for your office space, it's time to pick a color scheme. The best way to get color ideas is to spend some time on Pinterest comparing color palettes and patterns that speak to you.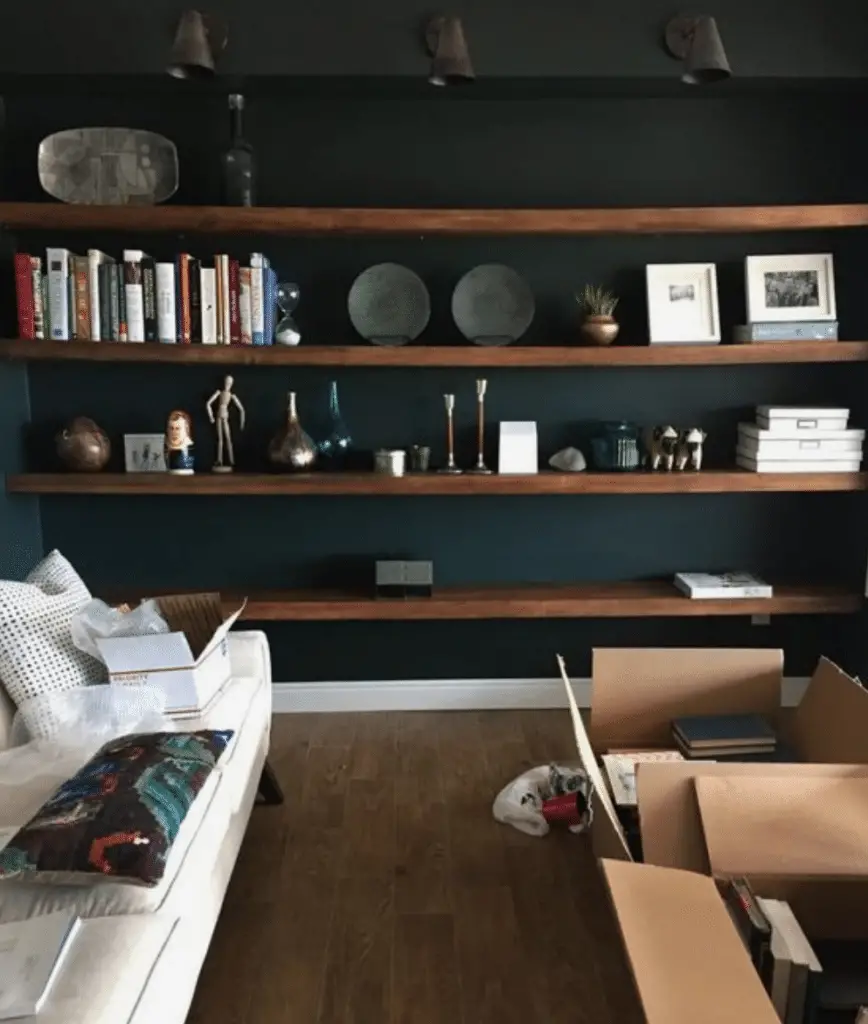 I had an old desk that I knew would be the perfect centerpiece for my office quarters, so I chose blue, gray, and lighter wood tones to complement it. This is admittedly a pretty common color scheme for men, but there's nothing wrong with using something that is proven! 
#3 Add some art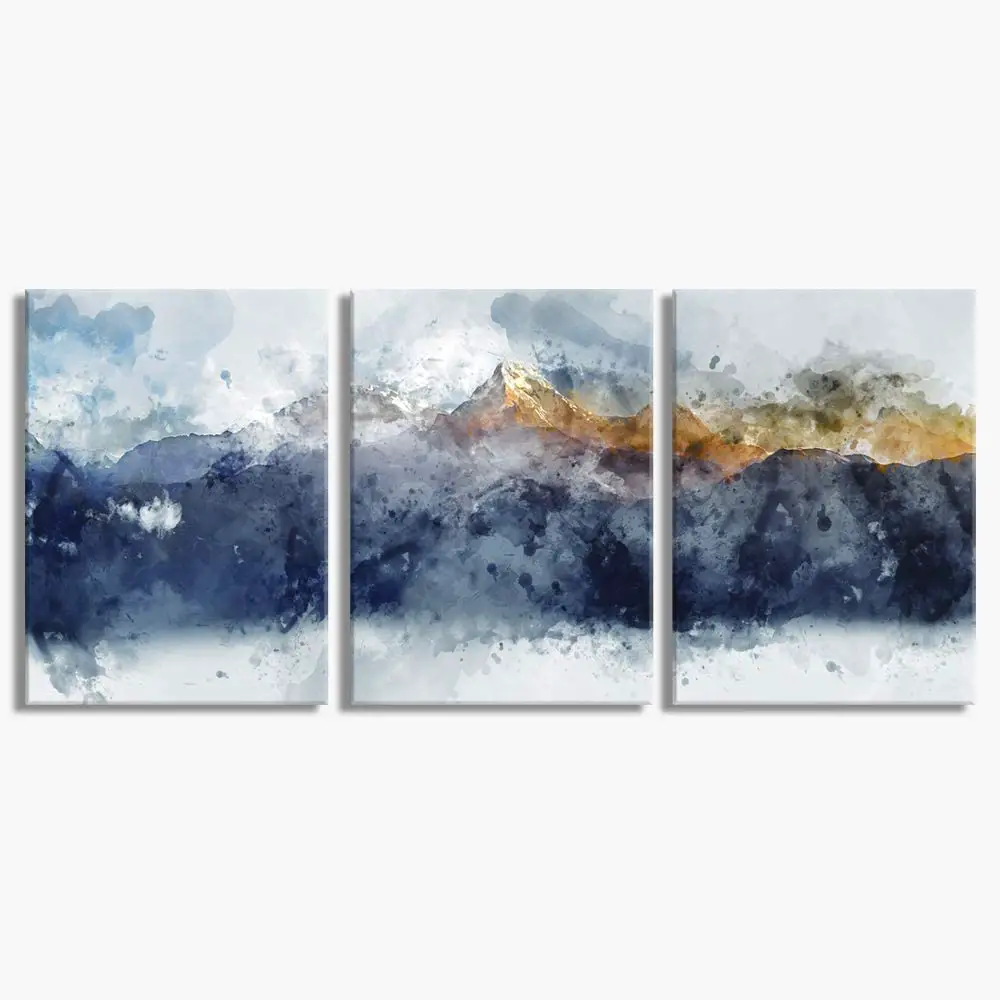 You might be surprised that even the manliest of men can have great taste in art. If you know that a great piece of art can be the focal piece of the room.
Ask a friend to clue you into some artists or styles you might like. 
Almost anything goes in a bachelor pad, as long as it is respectful and has some elements of class. This could be anything from abstract artists like Jackson Pollock or Piet Mondrian, to the comic book stylings of R. Crumb or Jack Kirby, to street art and photography.
#4 Show off your hobbies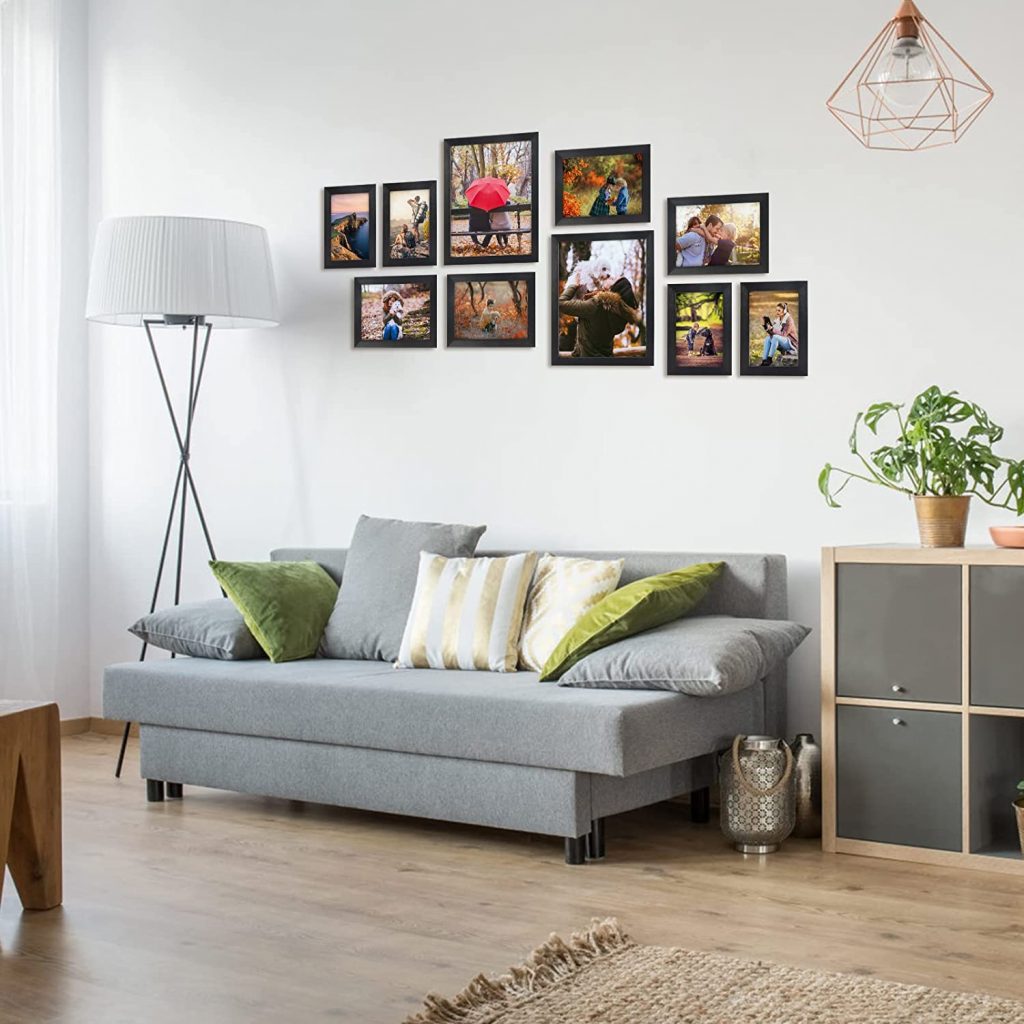 Get some cool assorted frames, they can be different just make sure they coordinate.
A home office is the perfect place to display your interests, as long as they don't become distracting. There's nothing wrong with a framed sports jersey or a picture of a classic car here and there, but hold back from plastering walls entirely in one genre. 
Hang up a couple of your favorite record album sleeves, a framed photo from an epic hike, or, if you play an instrument, a favorite piece of music or a portrait of your favorite musician.
#5 Make it functional 
The most important thing to remember when outfitting a home office is to keep it functional. 
Place your desk as close to a window as possible so you get natural light throughout the day. Add a bookshelf behind your desk if you need to reference certain materials often, or add a pegboard along one wall for art supplies. Place your printer and extra supplies in a cabinet that can be closed when they're not in use. 
#6 Choose the proper lighting 
Lighting contributes to the mood of a room in many ways. Bright blue-spectrum light promotes vigor and attentiveness, while deep yellow light provides feelings of warmth and familiarity.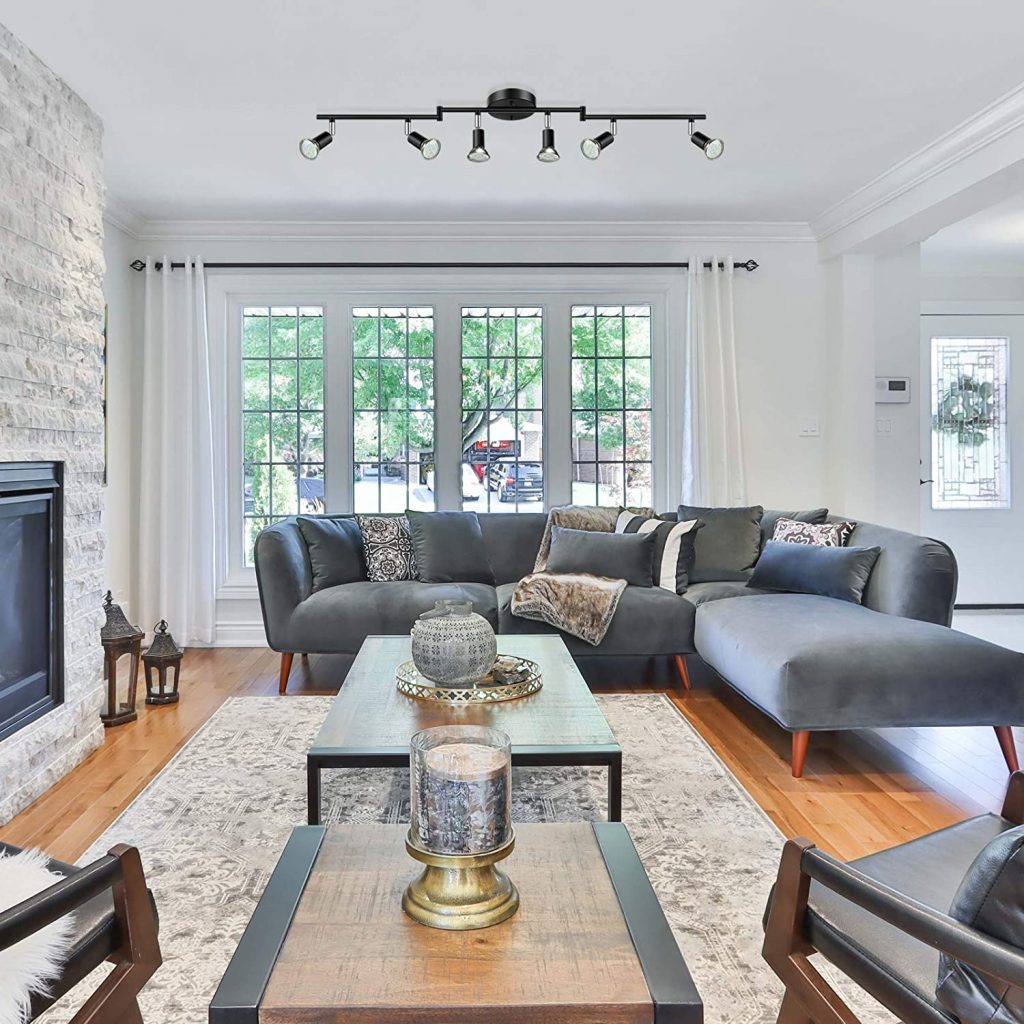 Consider options to provide both types of light for different times of the day: Bright, inspirational lighting for working hours, and cozy, comfortable lighting for TV time.  
In addition to the tone of the lighting, the type of light source you choose also makes a statement. A classic corner lamp lends a library-like feel to your office quarters, while an angular, modern lamp can freshen up an otherwise forgotten corner. 
#7 Learn the value of a rug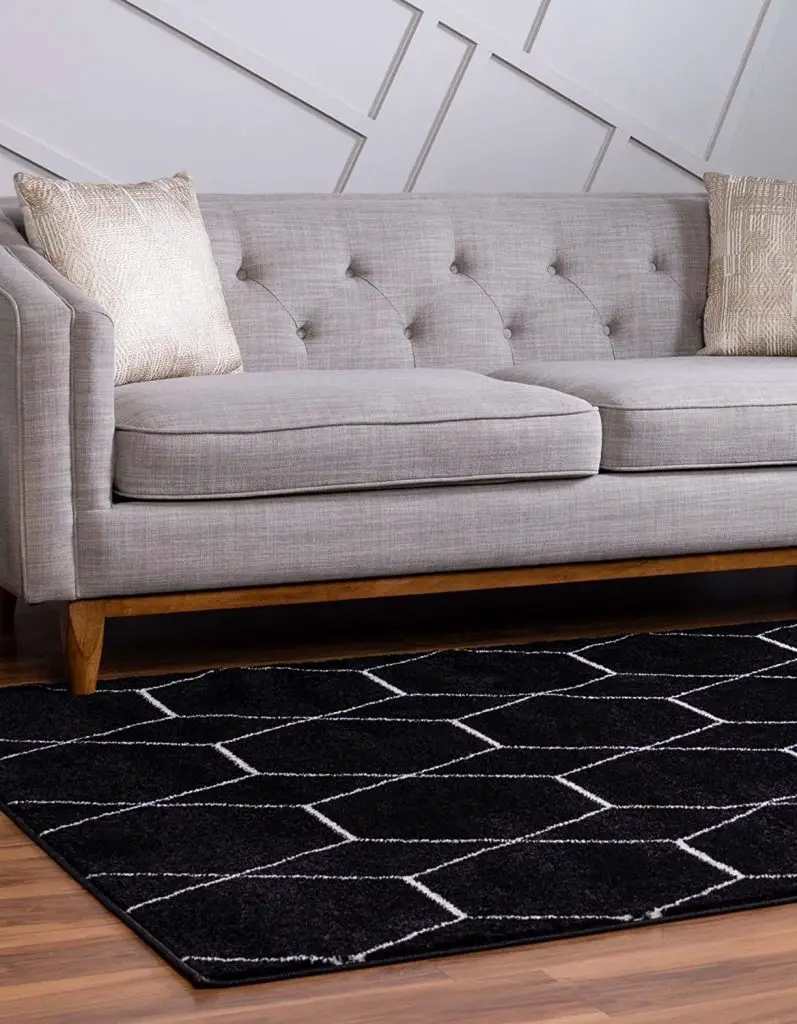 One thing I neglected early in my bachelor pad days was learning just how well a rug can help define or complete an open space.
Go for a rug with interesting geometry or a unique loom which will draw the eye and pull together the decor.
Just like the Dude said, "It really tied the room together." 
#8 Soften your space 
Another decorating concept that a lot of men forget about is using small objects to "soften" a space.
Placing knick-knacks and framed photos in strategic spots helps break up the sharp angles in a room, making it feel more comfortable and inviting. This is counterintuitive if you are going for a minimalist aesthetic, however. 
#9 Eliminate clutter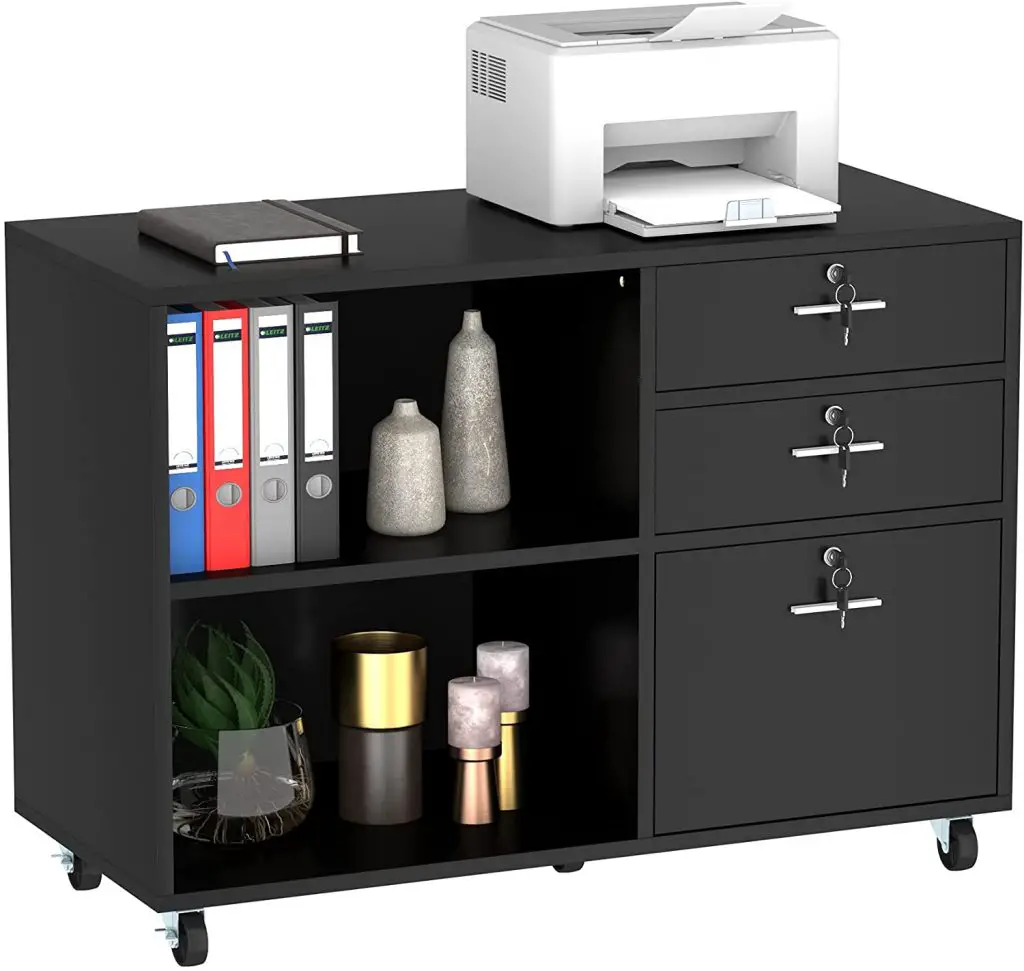 While you want to showcase your hobbies and present an inviting room, setting out too many knick-knacks will create a cluttered office space. Avoid clutter at all costs! 
Hide items that you rarely use in cabinets or a storage chest. If you have a lot of odds and ends like sports memorabilia or family photos, rotate them out periodically. 
This goes for all of those electrical cords as well. Invest in an effective cord management solution to hide unsightly computer cables. 
#10 Allow your office to evolve 
Once you have completed the office quarters in your bachelor pad, give everything a few weeks to sink in.
As you work in your new space, you will learn what flows and what doesn't. Try to be especially aware of any newly purchased furnishings or equipment that just aren't working out; now is the time to return them! 
If you have trouble staying organized, invest in bins or other storage tools to help maintain order. Take the time to eliminate distracting decor and noises from outside. 
Most of all, take time to sit back and enjoy your new workspace! 
Choose Your Next Project
Now that you've completed your home office, what room will you tackle next? 
I found that once my office area was completely remodeled, my living room was looking pretty shabby. I was able to use the same design concepts that I outlined in this article to freshen that up.The kitchen is next! 
If you enjoyed this article, check out our other articles focused on converting small areas into usable home offices, as well as creating efficient backyard workspaces.