Every weekend warrior fantasizes about an easy-to-maintain backyard shed that can also function as a workstation with all your tools and equipment. Such a shed space can be built, but it's a project in itself—and you'll want to get it right the first time.
Doing so involves some study, careful preparation, and high-quality materials. However, making your own workshop is a fun process. After all, if you are passionate about it, it will be an interesting ride. We will assist you on this ride.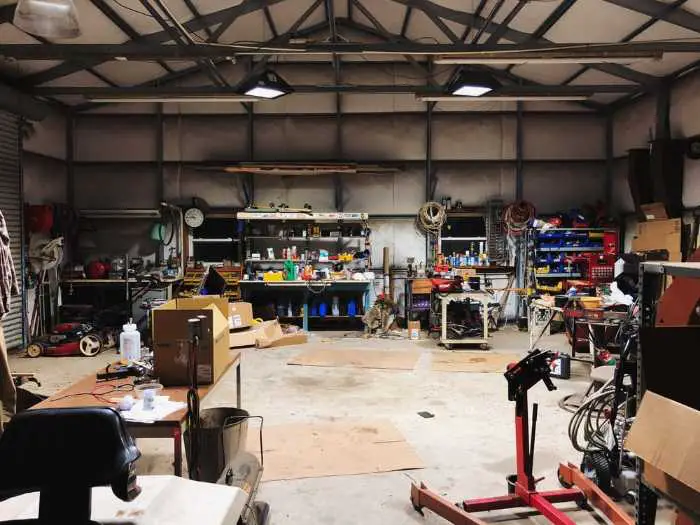 Here, we have a comprehensive yet simple guide on making your own perfect backyard workshop. We will systematically walk you through several aspects.
First, you need to know whether you need a permit or not.
Planning And Permission For Your Backyard Workshop
Determining whether you need planning approval is the first step on your road to creating a backyard workshop. This is the most crucial stage of the process.
They may force you to take down your backyard workshop if you build one and one of your neighbors reports it to the planning committee and gets its attention.
Getting planning permission takes approximately 2 months, so make certain you apply early enough.
If you follow the building's regulations, you may erect your backyard workshop. They vary from one location to the next, but they are usually comparable.
These norms will tell you how big your backyard workshop needs to be in order to construct it without planning permission and where you can put it in your garden.
It was formerly known as a "backyard workshop," but if you wanted to put it in front of your home, you wouldn't be able to do so without planning permission. If you want to construct a backyard workshop without planning permission, it will be illegal for you to build more than one story.
Setting The Foundation Of Your Own Workshop
Having a solid foundation is critical since it makes your workshop stronger and safer. Why live in a house without a foundation when you work in a workshop?
The ideal foundation for a workshop is a concrete slab, but plinth foundations and concrete piles are also possible.
It's preferable to choose a foundation that won't need much preparation time while still providing a good base layer.
If you're using prefabricated workshops, make sure you always use a wet-proof membrane over your base. If you're creating your own workshop, you'll need to add insulating material to the floor.
Getting An Electrical Connection
Lamps and all of your equipment will require electricity. For safety reasons, make sure the electric connection between your workshop and house is buried at least 500-750mm deep.
It's not a good idea to leave any cables outside, especially if you have kids or pets.
Designing Your New Space For The Workshop
Building your own workshop provides you with the flexibility of working in a larger, more pleasant environment. However, you need to keep certain points in mind. Let us round them off.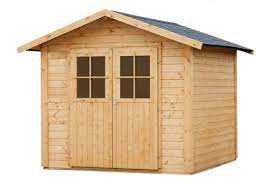 Consulting An Expert For The Shed Space
However, if you create a workshop that is too big, your backyard may become congested. It would be ideal to consult with an architect before you begin constructing your workshop. They can assist you in optimizing your area.
Keep in mind that your neighborhood's design standards are being promoted. An architect will assist you in fitting into the design so that you have a better chance of receiving your planning permission.
The size of your workshop should be determined by the tasks you'll perform there for projects. For your backyard workshop, make certain you use long-lasting, high-quality materials.
Installing Lighting In Your Workspace
It's critical to have a lot of lighting in your workshop shed.
Install enough lights so that you can see everything flawlessly even when it's completely dark outside. This motion-sensing LED light was fantastic. There will be no more tapping on the walls to find the light switch.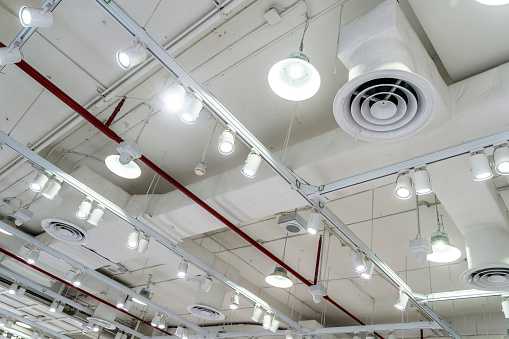 As soon as something moves near it, this light turns on. This light alone will not be enough to illuminate your whole workshop shed, but it will be sufficient to show you where you're going and where the light switch is.
Another benefit of a motion-sensing LED light is that it will let you know if anybody enters your workshop shed when you are not there. 
Make Sure To Consider Natural Light
It's impossible to dispute the significance of natural light in your shed space. To allow adequate sunlight into your workshop shed, you'll need at least two windows.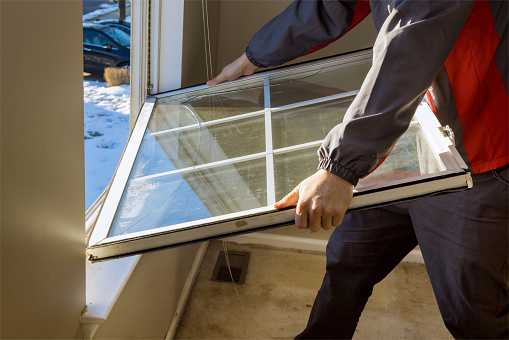 Because most light comes from the south, it would be ideal if you had two south-facing windows in your shed.
Ventilation Is Important
As for ventilation, windows on the other sides of your workshop shed would be beneficial. You'll most likely be dealing with glue and potentially harmful chemicals, which necessitates that you can properly ventilate your workplace.
Make Sure To Get Enough Storage Space
A fantastic backyard workshop shed should be well-planned so you know where everything is at all times.
It's possible that you already have a few of these items on hand. If so, this will save you time and make your workshop shed visit more pleasurable.
You may get custom-built storage shelves to increase the amount of space in your shed.
It's also a good idea to install built-in work surfaces and wall shelving in your backyard. Not every project needs the same size workbench, so having one that best suits your demands is beneficial.
Wall storage and pegboards might be useful for keeping things tidy. You may also use a metal board to keep all of your screws organized.
Securing Workshop Space
It's always a good idea to invest in tools and equipment that will last a long time. You might want to purchase an excellent lock just in case someone tries to steal anything from your shed.
In the event that the lock breaks, installing an alarm is also a smart move. Consider putting drapes over your collection so that no one can observe what you have within.
These were one of the most important points when it comes to setting your own workspace in a shed, for project execution. Now, we will tap into another very crucial aspect of workshops, which is tool selection.
Install HVAC
Make your workspace shed filled with comfort year-round by installing an HVAC. This way, you will be able to execute your projects with ease year-round and increase productivity. Moreover, you will be able to regulate the environment of your shed according to the weather outside.
Learn more about the HVAC system here.
Tools Selection For Your Workshop Shed
There are several tools and supplies that every workshop should have. Let us discuss them below.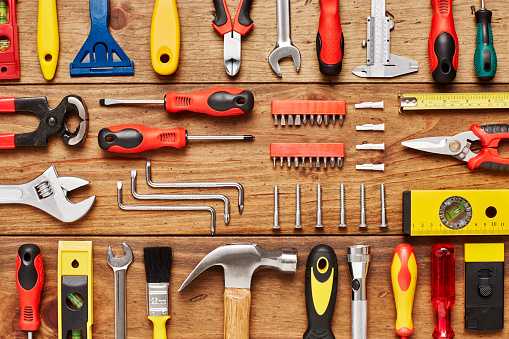 Safety Gear
The most essential thing when working is to be safe. You can get severe injuries if you don't use workshop goggles or protective gloves. Many individuals have suffered significant lacerations or lost an eye as a result of their lack of safety gear.
Socket Wrench
Instead of a power wrench, get a socket wrench for your shed space. You may also purchase a 3/8-inch socket wrench with several extenders and a set of sockets. This will allow you to tighten and loosen nuts and bolts quickly.
Hammer
A hammer is always required for a workshop shed. It's preferable to acquire a curved hammer so that you may drive and remove nails with the same tool. Some individuals prefer lighter hammers because they feel they deliver more force, but this does imply that you must use more power when using them.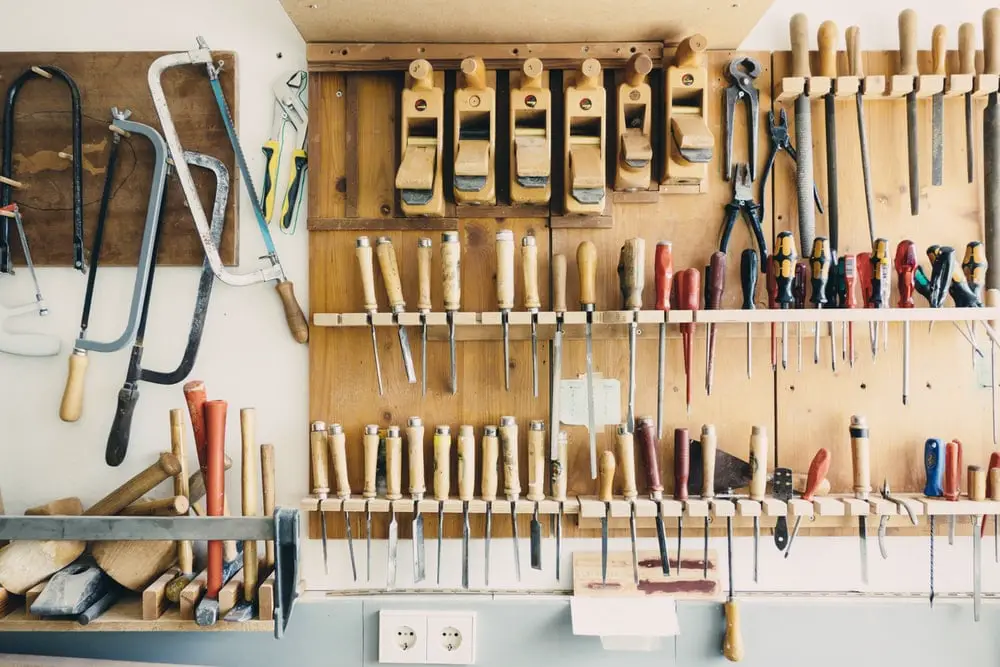 Leveling Tool
The level is a fantastic diagnostic tool. It determines whether a surface is absolutely horizontal or absolutely vertical. You don't want your projects to be misaligned.
Multi-purpose Drill
Another excellent tool is a power drill. With a good power drill, you will be able to drill holes and drive screws with greater precision than with any hammer, for all sorts of projects. You have the option of buying a cordless power drill or a corded power drill.
Lastly, do get a good quality measuring tape, pliers, saw, and utility knives for your shed. In addition, you need to have a workshop safety kit. Learn more about workshop safety here.
Final Word
With this guide, you can easily create your perfect backyard workshop! Make sure you designate a budget for it. Then, try your best to change this process in a way that best suits your budget. It is advised to get professional assistance. Good luck!
Pick Your Next Read!
6 Ways To Stay Warm In The Office Shed.
Adding Office Quarters to your Bachelor Pad.
12 Office Nook Ideas that Just Work.
How To Set Up A Woodworking Shed?