If you've been adjusting your woodworking workplace into a tiny corner of shared space. For instance, in a garage that is already stuffed, you may now be thinking that you'd benefit from the additional room and easy access. It's simple to imagine the advantages of having a separate area where you can spread out and arrange things how you want them.
A versatile backyard shed building can be a fantastic woodworking shop. The right shed size may include a workbench, adequate tools, and equipment storage. Moreover, there is enough space to work on big items as well as manage several projects at once. They also make it simple to load timber without having to worry about cars or other obstructions.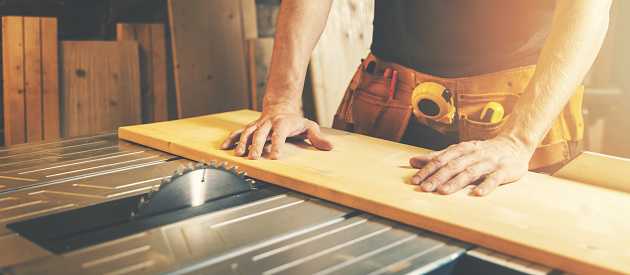 In addition, having an on-site woodworking workshop avoids you from having to clear up afterward. Your tools will be waiting for you when you return – right where you left it.
Wondering, how to set up a woodworking shed. Let us enlighten you about creating your own personalized workshop. It is quite simple actually. You do not need much to do for setting up a backyard
How To Set Up A Woodworking Shed Workshop?
Now, in this case, you already have a shed that you will customize to make a personalized backyard woodworking workshop. If you do not have a shed for the shop, you can get a readymade one from the market. There will be many options available. You can search for recommendations online and from your friends.
In case, you already have a shed to turn into a shop, you will be looking into four aspects. We will round off those four aspects for you below.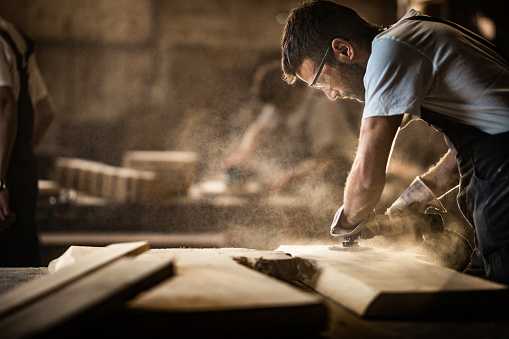 Before, you tap into the four aspects, please remember that you need to determine a budget. Moreover, find out if you need to seek a permit to make a workshop on your property. Make a proper plan and watch your budget while you implement it. You can also search and watch online video content to customize your shed building in a better way. Moreover, you can seek recommendations from your friends or fellow woodworkers if any.
Four Crucial Aspects For Woodwork Shed Shop Project
The space you require for your projects, storage, and tools.
Considering your mechanical needs.
Lighting Installation
Getting the Woodwork Basics.
Let us talk about the first aspect.
Space Required To Successfully Deliver Projects
Ask yourself, how much space do I need? That's like asking how many clamps you'll need – there's never enough. Having a lot of room is wonderful, but the most important thing is to make the best use of your space.
Keep the Equipment In Mind
Consider how much space you'll need, whether it's for a traffic barrier or something else. A lot of shop processes take place over long distances of wood, such as planning and jigsawing. As a result, a longer area (or even an L-shaped one) may be preferable to a square one.
Square footage is crucial, but utilizing it well takes creativity. You'll discover a lot of shop planners online with adjustable layouts and basic shop equipment. Download one of them, cut out the tools and test some layouts that utilize the available space while taking into account wood movement when working.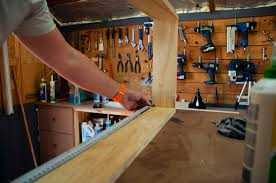 Liège saws, for example, are planers and jointers. The width of their position isn't as crucial as the workpiece's overall length.
Know Your Storage Needs!
This is very important! For your toolset and woodwork equipment, you will need plenty of storage, You need to determine your storage needs aptly. Otherwise, it can create several problems.
Mechanical Considerations For Your Woodworking Shed Shop
If you'll work only with handy tools, your wood-working tools will require electricity. Meanwhile, the environment (and wood finishing) has temperature requirements. You can't avoid either of these things.
Sheds are common locations for out-lets; older homes have fewer, while more recent ones have more. Consider supplying electricity to those tools once you've decided on a layout based on the earlier section.
For a small shed shop, a few electrical outlets and careful use of extension cords – correctly rated for your equipment – might be enough. Consider hiring an electrician to install extra lines if you have a larger shop. If you do that, plan ahead where your tools will go and direct new lines and outlets as needed. Also, remember to put some on the ceiling for illumination.
HVAC Installation
Consult an HVAC expert to see whether your home's heating/cooling system can handle more square footage with extra vents in the workshop for your shed. Consider adding a window for fresh air or even an air conditioner. Floor fans are useful year-round in any business. Learn about the different types of HVAC.
Fans For Workshops
Fans are particularly useful in stores that sell food and beverages, as they keep the air fresh. Quality fans are also beneficial in keeping dust and odors at bay. For more than just temperature control, these fans are essential. Shop air can become stale quickly, so breathing products is not an option. A tiny store may be quickly ventilated with a floor fan or a window unit.
Quality Lighting Installation
You can't have too much light, especially when it comes to climbing. Hanging shop lights is a breeze and they're available at any big box store. Shop lights are simple to install on a basement or garage joists; for completed ceilings, use screw-in hooks. However, you cannot replace the power of natural light with anything, to see the details. That is why you need to install big windows when you customize your personalized workshop.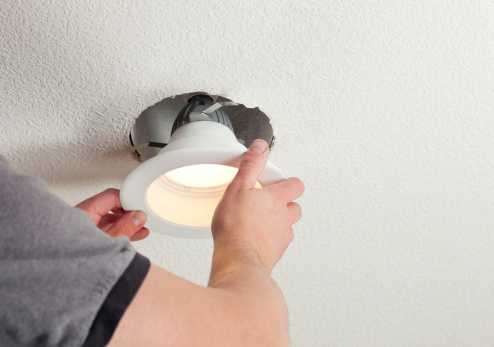 Use LED Lights
LED fixtures are preferable to fluorescent. They aren't affected by cold temperatures, and they last a long time despite their lack of flicker. LEDs are initially a bit more expensive, but they bring better value in the long run. That makes them budget-friendly and lets you save money.
LEDs also use less energy than other light sources and are frequently linked. This is the best feature of these lights. A single outlet may supply a line of bright, full-coverage illumination that is all connected via additional fixtures. The number of fixtures that can be linked varies depending on the model, so verify the packaging information.
Getting The Woodwork Shop Basics
Here comes the real deal! You need to get the woodwork basics to deliver projects. Now, there will be plenty of options. However, you need to be very specific initially.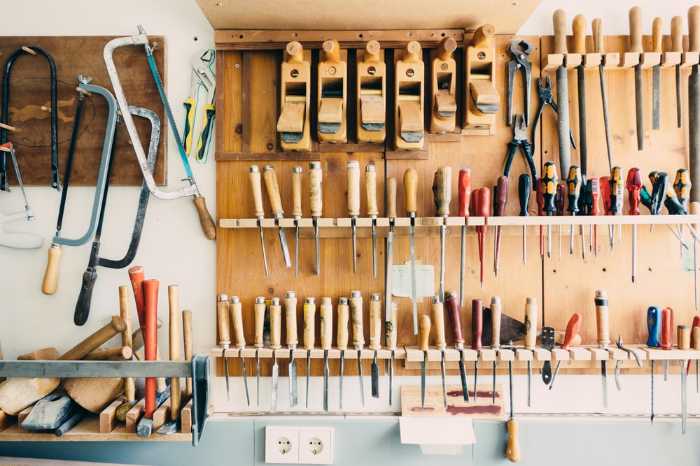 Here we have the basic checklist for your personalized shed shop, to make your life easy.
Basics Checklist
Handy Table Saw -This splitter is best for reducing large sheets of plywood, making tenons, and cutting complex cuts.
A Miter Saw – Cross-cutting is best achieved with a miter saw, which can cut both straight and angled lines.
Track Saw – Handy and easy to use for cuts that don't need to be extremely accurate.
Drilling Press – With repeatability and control, it cuts holes precisely.
Vacuum Cleaner for Shops – Offers more capacity and great power.
Safety Gear – Goggles, Mask, First-aid Box, and Helmet.
These tools will ideally help you deliver projects and can easily remain inside your shed shop.
Final Thoughts!
Your personalized shop is all set! You can begin to function in it. However, you need to follow all the safety protocols. Ensure you meet all the standards set by your local and regional authorities. Most importantly, care for your health. Woodworking can easily bring several health issues. That is why you need to have all your safety gear in due check.
Pick what you are reading Next!
What To Do If A Structure Is Not Permitted (But Built).
10 Ingenious Garage Man Cave Ideas!
Converting Your Outbuilding into A Proper Workspace.
10 Cubicle Desk Decor Ideas for Your Home Office.