Outdoor garden sheds are one of the fastest-growing segments in a market that is projected to reach $1.6 billion by 2023. Clearly, these spaces are big business. Backyard shed or any outdoor building is being reevaluated as ultra-flexible places that may be used for anything, from business to pleasure, as millions of Americans embrace work from home. However, can you use a garden shed as a backyard shed office? Well, absolutely yes! Now, you can have your own backyard office shed. In fact, garden offices as home offices are well in the trend.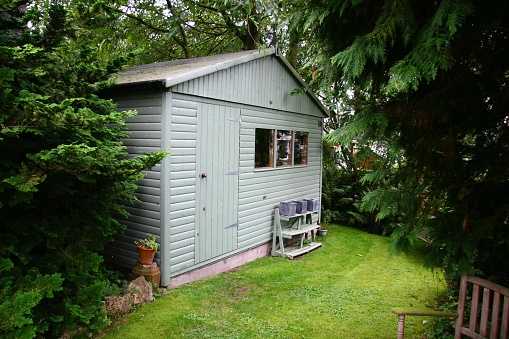 Converting your shed into an office space or a backyard office is quite easy. In this article, we will find out how you can do that. However, one must keep the cost in due consideration. That is why we will also round off the cost to convert a shed into an office.
This will be your complete guide to making a backyard office shed. We will cover essential aspects that you need to know.
First, let us find out the cost of turning a washed into a backyard office shed.
How Much Will It Cost To Make A Backyard Office Shed?
The cost of converting an urban shed into an office space ranges from $1,500 to $30,000. However, this cost varies a lot and depends on several factors.
Factors Affecting The Cost
The following factors influence the expense incurred in making a shed office space.
Site Preparation
Building Permit
Office Essentials (such as standing desk, lights, comfortable chair, etc.)
Labor Cost
Electrical Work
Materials
Materials
All these factors will vary according to your requirements and expectations from the garden shed office. You need to come up with a well-suited budget keeping in mind these factors, for making a backyard office.
Backyard Office Basic Requirements For Functioning Productively
Now, to determine a budget, one needs to know about the basic requirements of an optimal functioning office shed.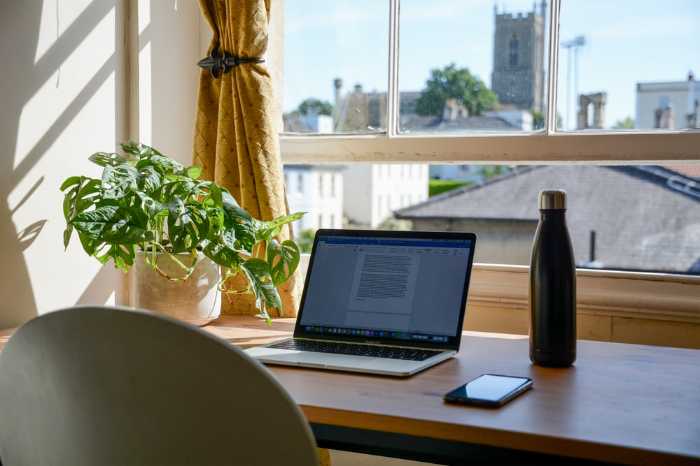 Let us walk you through them.
Lighting
We've got you, you can't see in the dark. To be productive, you'll need the proper lighting, especially if you are aiming for a studio shed. That may be a desk lamp or something else as long as light comes out of it.
Office Necessities
This is important! You need to have all the right office equipment in your home office shed to work optimally. Moreover, you will need ample storage space in your garden office.
Electricity
Keeping the lights on is critical, as is having electricity to power your computer, gadgets, phones, coffeemaker, phone charger, and other important devices. Depending on your job, you may have a neon beer sign or other things. For that, you will require electrical outlets.
Heating and/or cooling require electricity. It's likely a good idea to employ a licensed electrician to complete this work for you.
Furnishing
Finding the right little table, chairs, and shelves for your workplace shed is part of the fun (fun is important), as well as artwork and decorations. You need to create a comfortable space for yourself in a small shed. Furnishing it the right way will help you do that.
Shed Office Aesthetics
Creating the ideal home office atmosphere is absolutely necessary, so you always feel like you're in your job's ideal environment. Do you want hardwood flooring? A grand entrance with a beautiful door? Decorative siding in your garden office.? You may do a lot to make it more than just a shed.
Next, we will see how to create a garden office shed.
How To Convert Garden Shed Into Garden Office Shed?
Below, we have jotted down the essential steps involved in making a garden shed office.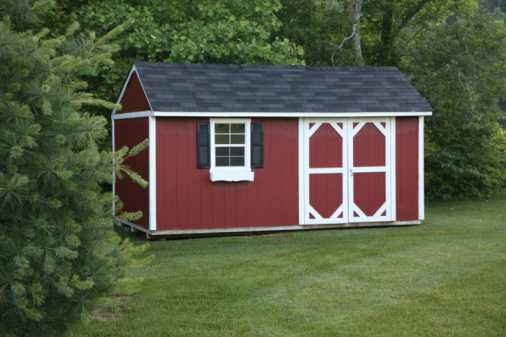 Staring Planning
There are several methods to convert a shed into a garden office. Before you swing the hammer and nails in order to turn a storage shed into an office, think about the sort of garden shed office you'll need to meet your work demands.
Is it possible you will require artificial light? Is there a computer in your future? Will you need access to the Internet? If so, you'll need power. Before proceeding, make a list of everything you'll need.
Get Office Equipment And Furniture
When it comes to furniture and add-ons, you'll have a lot of options. You may choose to design your own DIY office shed, as long as you know what you want. If you intend on spending a significant amount of time in your garden office, consider adding a microwave and refrigerator so that you can have lunch on hand when needed.
Determine The Layout
How much floor space do you have in your garden shed? Make sure to get the exact measuring in square foot. The style of your office garden will be determined by the amount of room you have. Your garden shed is most likely going to be one of three sizes: tiny, medium, or huge.
Determine Your Shed Condition
If your shed has been in your yard for a while, you'll probably have to make some repairs before turning it into a garden office. Look for leaks and make sure the windows and doors are shut tightly.
Installing HVAC And Electricity
Electricity is extremely important in most business offices. If you want to put a computer, printer, or phone in your workplace, you'll need electricity. This part does not apply if you don't require electricity to do your job.
Make sure your shed's walls, floor, and ceiling are covered while you install your insulation. This will give you the most coverage possible. The insulation will also help to some extent soundproof the shed. As a result, you'll be able to play music as loud as desired without disturbing your neighbors. Install an air conditioner as well.
Bottom Line
Having a home office in your shed is an ideal solution to attain a work-life balance! That is why it is a great investment. You can save money and be happy. Make sure to quality and reasonable stuff for your office. Rely on natural light in the daytime to save electrical costs.
Good to Read More!
Mid Century Modern Home Office Ideas
Small Wood Burning Stove – What You Need to Know To Stay Safe in Your Shed
Furnishing Your Home Office With Ikea
A Buyer's Guide To Garden Office Air Conditioning