Remote work has a lot of advantages, such as flexible working hours, a better work-life balance, and no travel expenses to mention. And you can get it all done from the comfort of your own backyard shed!
There's nothing better than having a dedicated workstation that gives you the impression of working in an office when it comes to the working from home lifestyle.
It's always a good idea to select a working place rather than restricting yourself to your room, whether you're employed full-time, as a freelancer, or running your own company.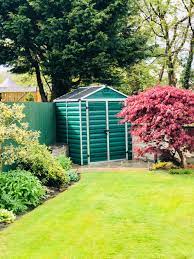 But what if you don't have enough space for an office or your house is a distraction? If that's the case, turning your garden shed into a dream garden office is an ideal solution.
Having an office shed will actually allow you to work productively from home.
You'll learn the easy methods for converting your garden shed into a fantastic home office space using this article. Let's get it started.
Now, we will systematically walk you through the easy steps!
Begin With Planning!
The first step is to determine the sort of backyard shed office you want. This will be determined by your profession.
Consider how you will use the space, and what requirements you'll have for those uses, in order to get a better sense of how much space you'll need.
If you want to use a laptop or computer at work, for example, you'll need to provide electricity.
Although a garden shed may be used as an office in certain circumstances, there are some things to consider before you begin using it as a perfect home office.
It would be ideal to make a list of all the functions and consider what needs to get done before utilizing the shed as an office.
Get All The Office Essentials
When you've decided how you'll utilize your garden shed office, it will be simple to pick up the required goods.
Your first step is to think about what furniture, storage, and accessories you'll need. This will have an impact on the shed office's design and accessibility, as well as the utilities required.
If you're a creative or designer, there will be a need of converting your shed into a studio shed. You will require a standing desk or table that can be useful for sketching, sculpting, or drawing.
You'll also want plenty of natural light, electrical lighting, and a comfortable chair. In this case, you need to have a large shed with extra space and good storage space.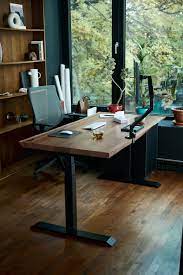 If you want to write at your desk, you don't need a huge workstation but do require additional wall space for whiteboards or bookcases. You might also want to stock the office with a kettle and refrigerator for snacks while you work!
The opportunities are limitless, so it's essential to know how you'll utilize the place.
Important Questions To Ask Yourself!
Here are some questions about office equipment you should consider before converting your shed into a garden office shed.
What kind of lighting is necessary for the garden office shed?
Do I need access to the water supply?
Is it necessary to have a heating system in the outdoor building home in the winter?
How do my needs influence one another?
Do I need an open-plan design or a multi-room office shed for meetings or a storage area?
Do I need air conditioning?
Designing Your Garden Office Shed
If you want to use your shed office all year round, you'll need insulation and make sure your garden shed office space is completely waterproof.
A shed may be susceptible to the elements during the winter, so it's critical to protect it from weather damage and water leakage.
If you'll be keeping electronics within, make sure it's structurally sound and doesn't leak water.
Wooden sheds are considered to be the best choice for garden offices.
Consider The Size And Layout
When planning out the layout and size of your garden office space, keep in mind that this will help you determine whether or not the furnishings or other items you want to include will fit.
When selecting a shed, take into account the amount of space your garden will require and the amount of space it would consume.
If you already own one, be sure all of the pieces you intend to install are appropriate sizes and will fit well.
The size of the shed will depend on the quantity of area you have in your garden.
To ensure that you get a shed that is both practical and attractive, it's important to do some research beforehand starting with the desired space for your new garden office space.
Evaluate The Functioning Of Your Garden Office
The condition of your shed, as well as whether it needs any modifications, is the next step you should think about.
Look for tears in the roof felt and make sure the roof is properly fastened;
Also, check the doors and windows to ensure that they are in good working order and there are no gaps.
Transforming Your Shed Into An Office
You're ready to convert the shed into an office! Weatherproof the shed's exterior so it won't get wet.
Consider the following factors while remodeling a garden office shed: They will also extend the life of the structure. After that, consider lighting, insulation, heating, and power costs.
These are what will turn your shed into a genuine garden office so you can work from home!
Electrical Work
It's critical to hire a professional to perform any electric work for home offices and it must be approved by them for insurance purposes.
Please let them understand how many electrical outlets and light switches you'll need, as well as all of the equipment that will be run off the electric mains.
Lighting
It will be possible to work in your workplace at any time of day or night with the appropriate lighting. There are numerous different types of light that may be used to meet your garden office demands.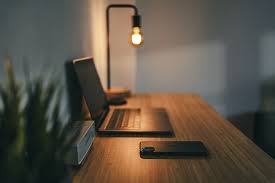 Insulation
Make your garden office shed more comfortable and keep it free of moisture. It will also use less energy to stay warm.
It will also work on soundproofing the building, which is ideal if you like listening to music loudly!
For the best coverage, insulate the ceiling, floor, and walls before truing your shed into an office.
Heating
Heating will ensure that you enjoy working in your garden office, regardless of the season. It will also prevent moisture from accumulating and keep papers or electronics safe.
On the other hand, you need to have an air conditioner as well, for the hot season. In essence, you can install an HVAC system. That will cover all your needs.
Wrapping Up!
There you go! This was your complete guide to bringing home your office by turning your sheds into home offices. That too, by saving money! Share it with your colleagues and friends.
Read More!
10 Of The Best Garden Office And Workshop Ideas
The Best Backyard Office Plans with Pictures.
15 Ultimate Backyard Office Cube Ideas
The 5 Best Wood Treatment For A New Shed