I was finally getting out and visiting some old friends the other day, and one of them couldn't wait to show me the small tool shed she had recently converted into a home office. I followed her to the backyard, and sure enough she had a slim desk, a nice office chair, and some bookshelves set up in a space that used to house garden tools. 
Sure, the space was tight, but she had everything she needed for a full day at the office, and in the comfort of her own backyard. I was thoroughly impressed! 
As working from home has become a new way of life, many people have converted old tool sheds, or installed new ones, to be used as backyard workspaces. Tool sheds are usually about 8×10 feet square, or smaller, so they can be installed without a building permit. 
Studies have shown that maintaining a workspace that is separate from the rest of the house can boost productivity. But many homes don't have the extra room to spare.
A small 8×10 shed has the same amount of space as an office cubicle, so why not use a tool shed for a home office? 
As an added bonus, many cities and counties don't require a permit for these small structures, so installing a compact shed in your backyard can be done with minimal cost and little or no oversight. 
I compiled a list of the best tool sheds to convert into a backyard office below, along with the most appealing features of each. 
Small Doesn't Have To Be Boring 
This article will stick with what I refer to as "tool" sheds, which are compact, utilitarian structures where lawn and garden tools would normally be stored.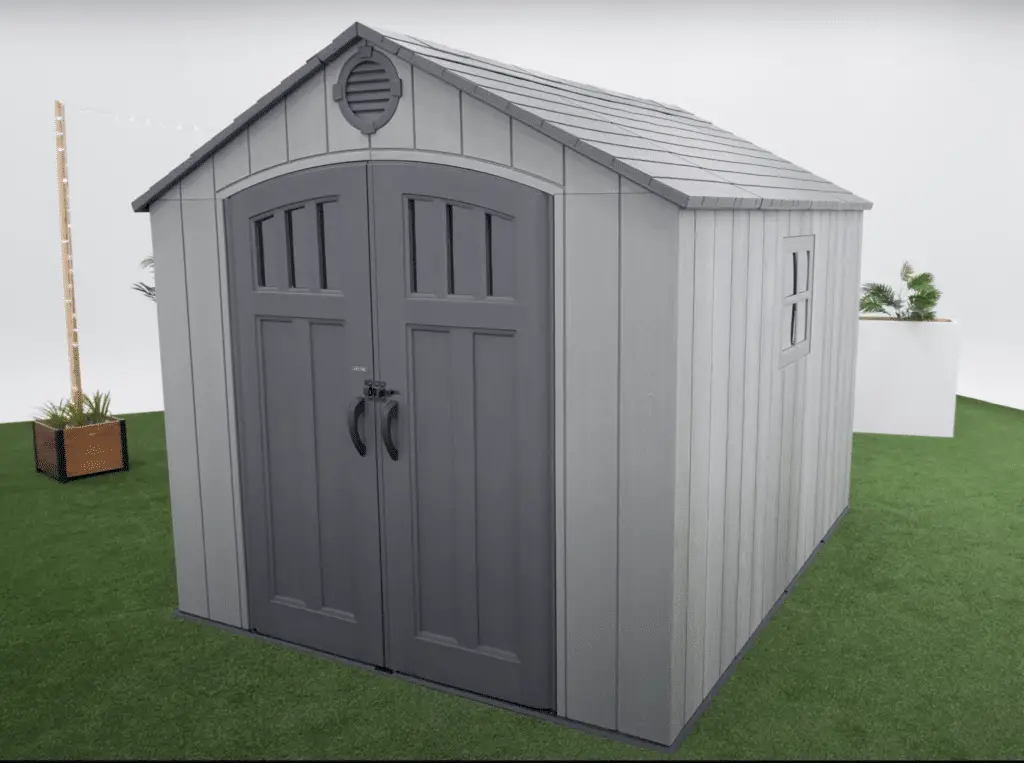 An 8×10 shed is about as small as you would want to go for a backyard office. Keep in mind that those are the outer dimensions, so your usable space will actually be only about 7 feet by 9 feet. 
I will also focus on sheds that have at least one window. While you can install more windows in almost any shed, it would be nice to start with one that is designed to let in at least a little natural light. That way you're not having to break out the saw and measuring tape right out of the gate. 
Lowe's 8 x 10 Heartland Valencia
The most convenient option for a turnkey shed would have to be from Lowe's. Their Heartland Valencia 8×10 tool shed offers a bare-bones design for just over $1,500.00.  
These sheds are readily available at most Lowe's locations, so you can pick one up this weekend! Lowe's also offers delivery and installation for an extra fee.
While the Valencia checks off our required boxes of having a window and being 8×10 in size, it is a very basic shed that leaves some aesthetics to be desired. It is a great buy for a family on a budget, however. 
Lean-to Garden Shed and Storage Shed
If you want something a little more sturdy, you might want to use some plans from ShedPlans.org to build your own backyard office shed. They offer several different sets of tool shed plans, some of which are pretty cool!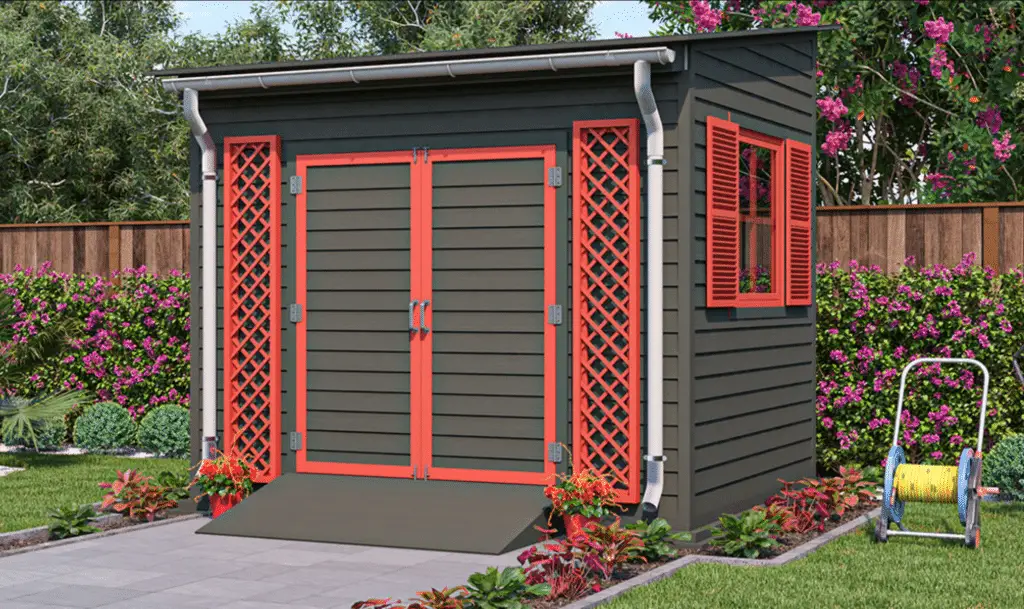 Their 8×10 Lean-to Garden Shed features a decent-sized 3-foot window with operable shutters: 
Since you'd be building this kit from plans, it would be easy to add more windows to the back or side of this shed.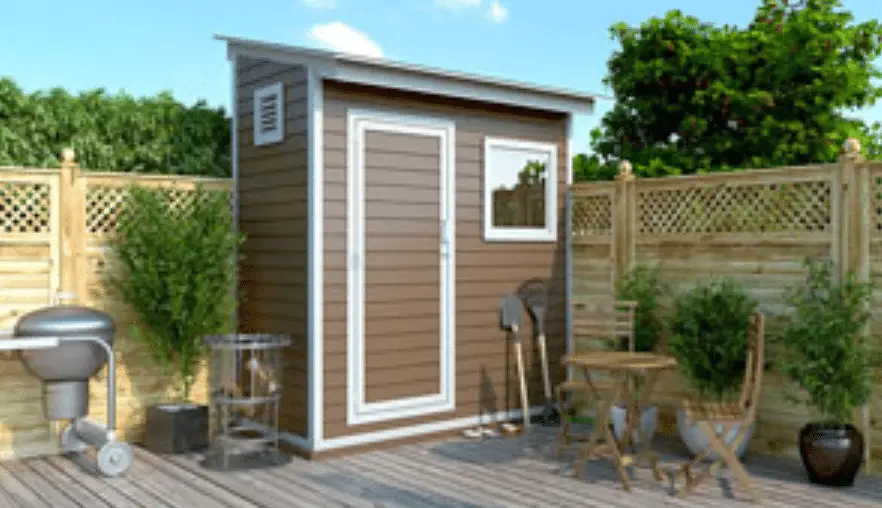 If you are really tight on space, you could go with ShedPlans.org's 4×8 Storage Shed. This unit has a modern look, could be built in a weekend, and features a small window
Sheds Unlimited Classic Saltbox and Premier Workshop 
Sheds Unlimited offers several turnkey tool shed designs that will arrive at your door already assembled.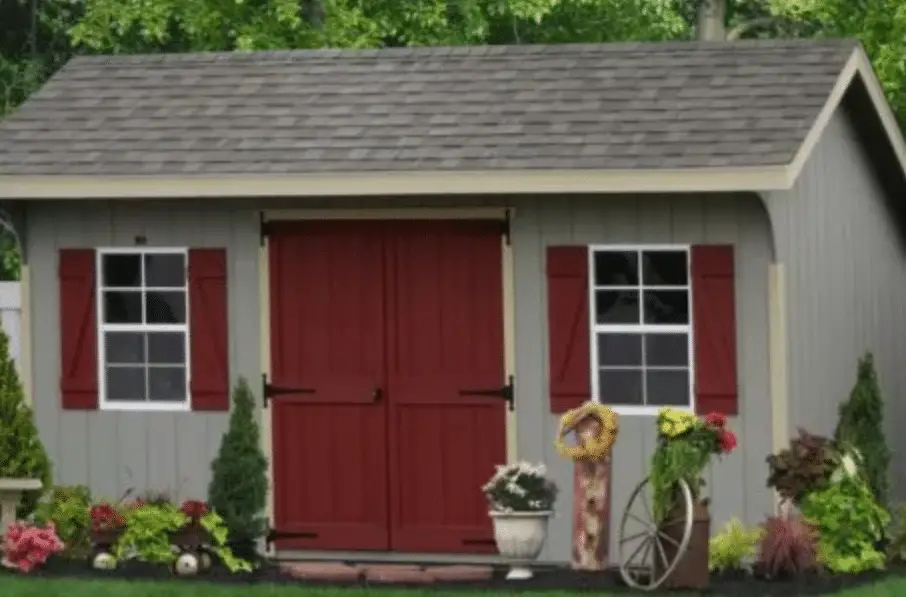 Their Classic Saltbox Shed is an architectural nod to New England's famous "saltbox" roof style, and features two 18×36 inch screened windows and a central double door that makes it easy to carry in large items, like your desk, chair, and office shelving.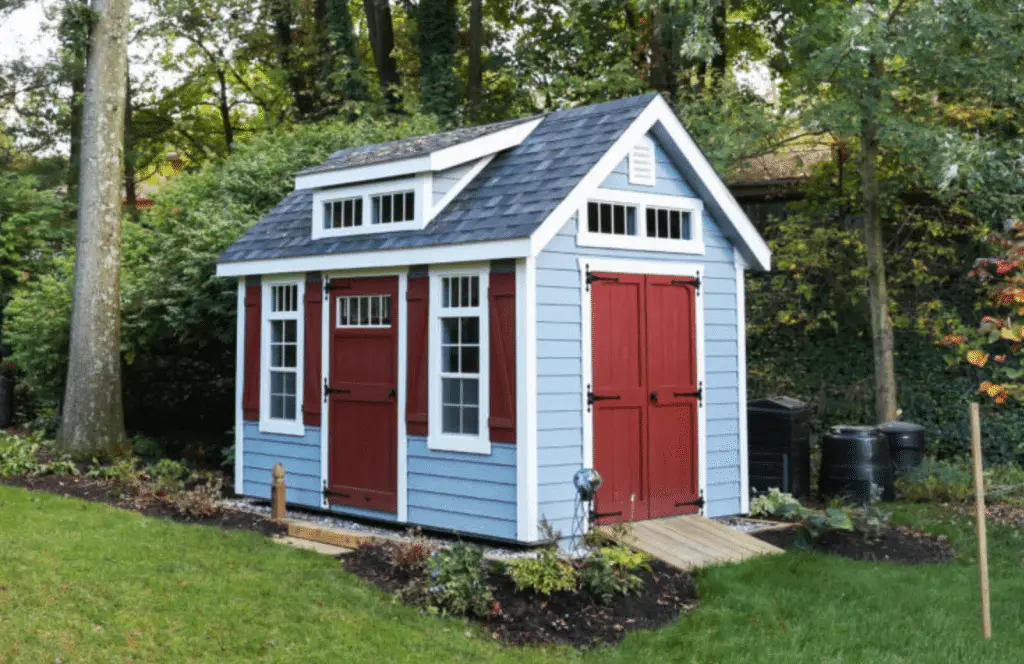 If you have some wiggle room in your budget and really want to add some pizzazz to your backyard, you should check out Sheds Unlimited's Premier Workshop Shed. With two separate doors and 9 windows, this model is perfect for an artist's studio, or for anyone who likes plenty of natural light and a fresh breeze. 
Jamaica Cottage Shop Bayside and Florida Room 
If you really want a stand-out office space in a tiny footprint, you'll need to check out Jamaica Cottage Shop's unique designs. 
Admittedly, these tiny buildings stray from your typical tool shed, but I couldn't resist sharing. After all, they are designated as "storage" sheds, although it would be a shame to fill these with tools!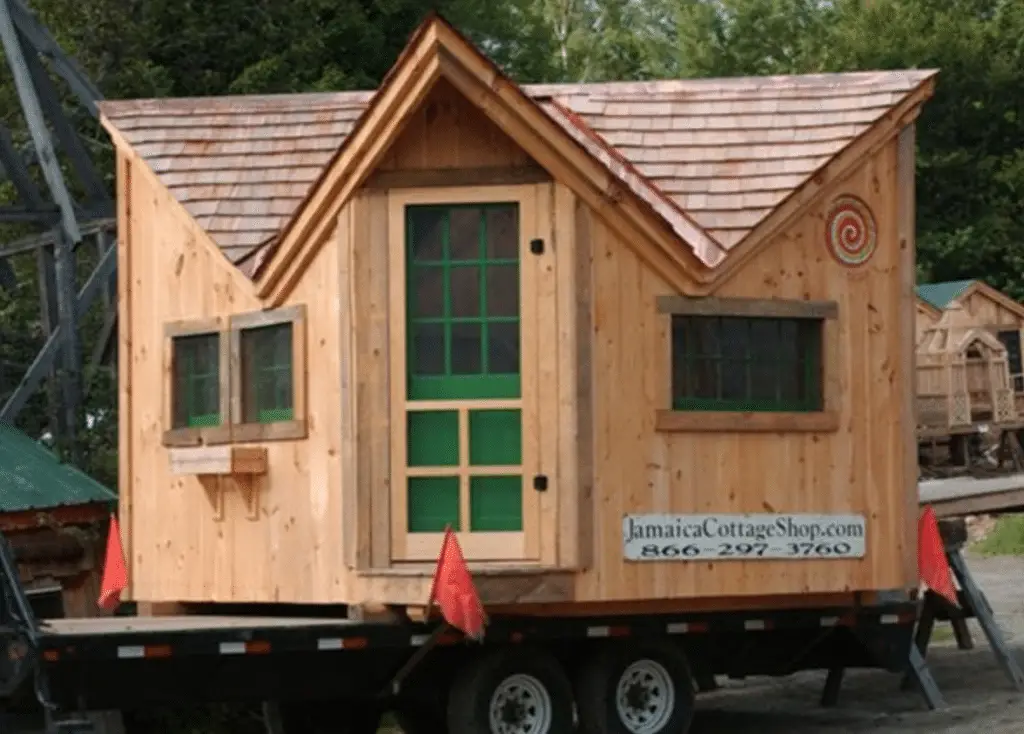 Fitting into a 10×10 footprint, the Bayside is an ingenious small cabin that features an exaggerated roofline, an abundance of windows, and a ton of character. 
The Bayside would be a great pick to use as a convertible space, alternating between an office, a cottage for overnight guests, and even a playhouse for your kids. 
Jamaica Cottage Shop's 8×10 Florida Room appears simple at first, but the intricacies of its design will grow on you. 
Tons of screened window and door space will allow even the slightest breeze to enter on hot days, and the peaked roof will keep rain from dripping over your entryway if a storm passes overhead. 
Jamaica Cottage Shop has established a business model designed to fulfill any potential customer's office shed dreams.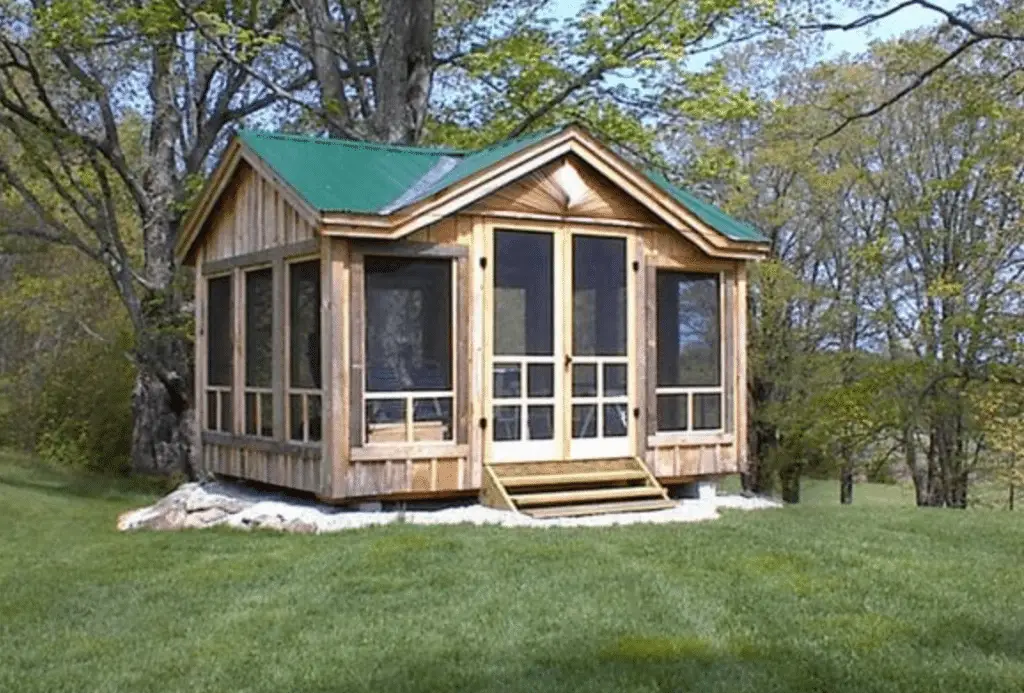 You can purchase detailed building plans of any of their models for under $100, or you can purchase a frame-only kit with pre-cut studs and roof truss. You can even buy the entire building, either assembled or disassembled, and shipped right to your door. 
Now that you've seen some inspirational tool sheds that can easily be converted into backyard workspaces, which one will you choose? 
Once you've installed your tool shed office, you can start furnishing it with a slim desk, a comfortable office chair, and a shelving unit of some sort. Don't overdo the decorating, though; the quickest way to ruin your tool shed office is to fill it with clutter! 
A Word on Permits
Before you buy a shed, remember to check your local building regulations. Most municipalities allow for an 8×10 or smaller structure to be erected without a permit, but you don't want to be in the middle of your build and receive a visit from a curious inspector. 
If you're looking for ideas for the perfect backyard office layout, check out 5 Unique Backyard Office Plans.