Find out whether it is cheaper to build or buy a shed in your backyard and decide for yourself. Building a DIY wood shed with cheaply sourced materials saves money, but buying a prefabricated shed saves time, stress, and hassles. The cost of any shed ultimately depends on whether you buy or build, size, materials, and your level of expertise.
It is more cost-effective to build a shed than to buy one. A cheap shed can be built for as little as $500. Find cheap upcycled materials, use a flat roof, and do the labor yourself. Buying a prefabricated shed is more expensive because the materials are predetermined and without the ability to cut costs when needed.
Is it cheaper to build or buy a shed? This article gets detailed on the pros and cons of both options, plus expert tips to help you get started.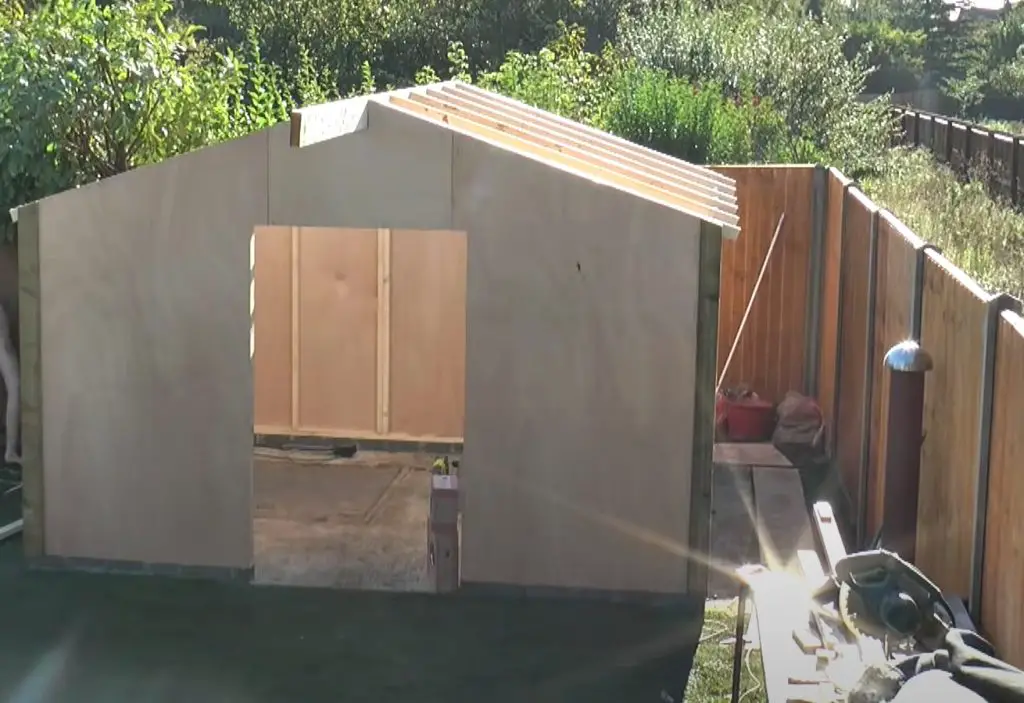 Building A Shed – Pros
Once you have a shed plan and planning permission (if you need it), then the next step is to find cheap materials.
If you need a shed plan, check home improvement stores, good sources online, or well-researched books.
Save On Materials
A wood shed is the most popular shed to build because wood is sturdy, versatile, looks good, and holds up over time. But the most expensive material for a wood shed is the lumber which can cost $17 to $40 per square foot.
There are a few types of wood but any good quality shed will have at least some pressure treated lumber.
Pressure Treated Lumber
Pressure treated lumber should be used for the framing and any part of the shed that touches the ground. It is resistant to rot, mold, and insects and will make sure your shed lasts over time.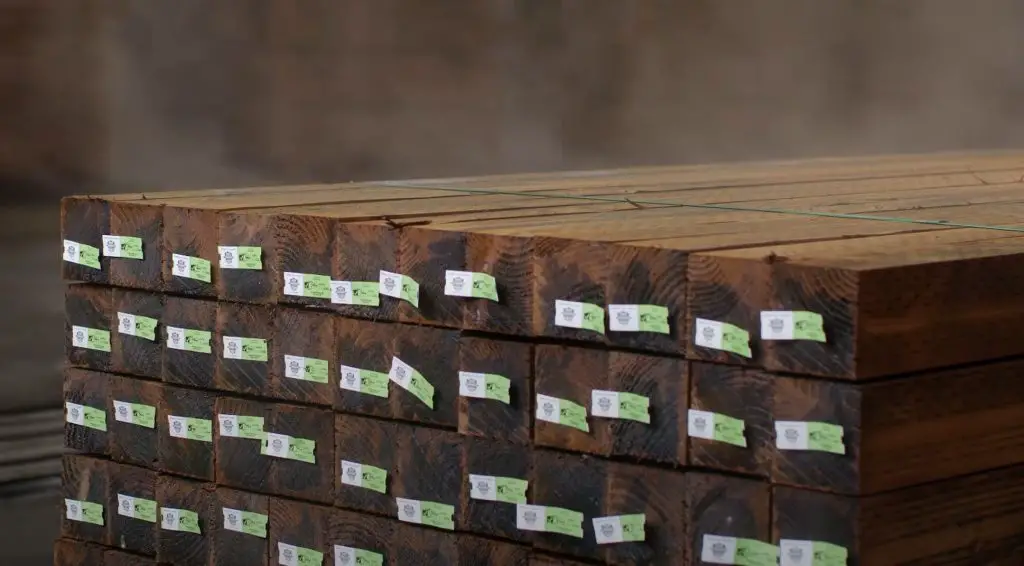 There are a few types of pressure treated lumber, but experts agree that Micronized Copper Azole (MCA) is the best for Below Ground Contact Use. MCA is a copper-based wood preservative which will not rot when it comes into contact with moisture on the ground.
Because it is so important to the integrity of your shed, you may want to spend the money and buy it from a reliable lumber yard instead of trying to find it second-hand. But, you might get lucky.
To find second-hand or upcycled wood in your local area. Check sites like Facebook Marketplace, Craigslist, and eBay to find people selling wood. You can also call around to home improvement stores that sell lumber, like Home Depot and Lowe's, and ask for scraps you may be able to use. Reach out to general contractors for scraps or other places near you that might have pressure treated lumber.
Once you have secured the pressure treated lumber for framing and any part that touches the ground, you can move on to finding wood for the rest of the shed. These pieces of wood don't have to be pressure treated.
Doors, walls, roofing, flooring, shelving, and decorative planters are cheap to build with second-hand wood. A popular choice is pallets.
Pallets
Pallets are becoming a popular option for cheap sheds because you can find them free or cheap online or from most stores in your area. A pallet shouldn't cost more than $50-100 and you can probably find them free if you look around more.
How to Know If It's A Good Pallet
Sometimes pallets can look moldy when really it's just the normal color of the pallet.
Pallets that have been improperly stored can grow mold and rot. Pallets need to be kept dry and have good ventilation. And if one pallet has mold and is stacked with other pallets, the mold can spread to the others and make them all unusable.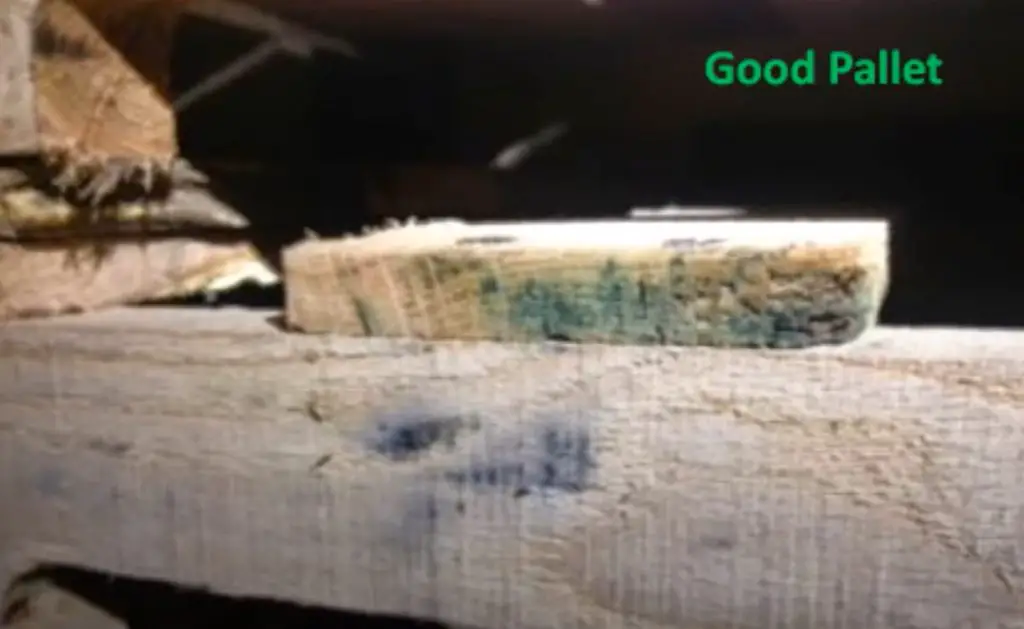 Characteristics of a Good Pallet
Areas of green and black that are not spreading and showing signs of growth are normal. They can be removed, treated with bleach, and pressure washed.
Green areas are caused by staining from deep inside the wood
Black areas are caused by tannic acid stain
Black stains around nails is caused by iron tannate which is iron that has leaked off of the nails
Characteristics of a Bad Pallet
Green and white fuzzy mold on a dry pallet. Don't buy this pallet! You can't fix this and it indicates the wood inside is compromised.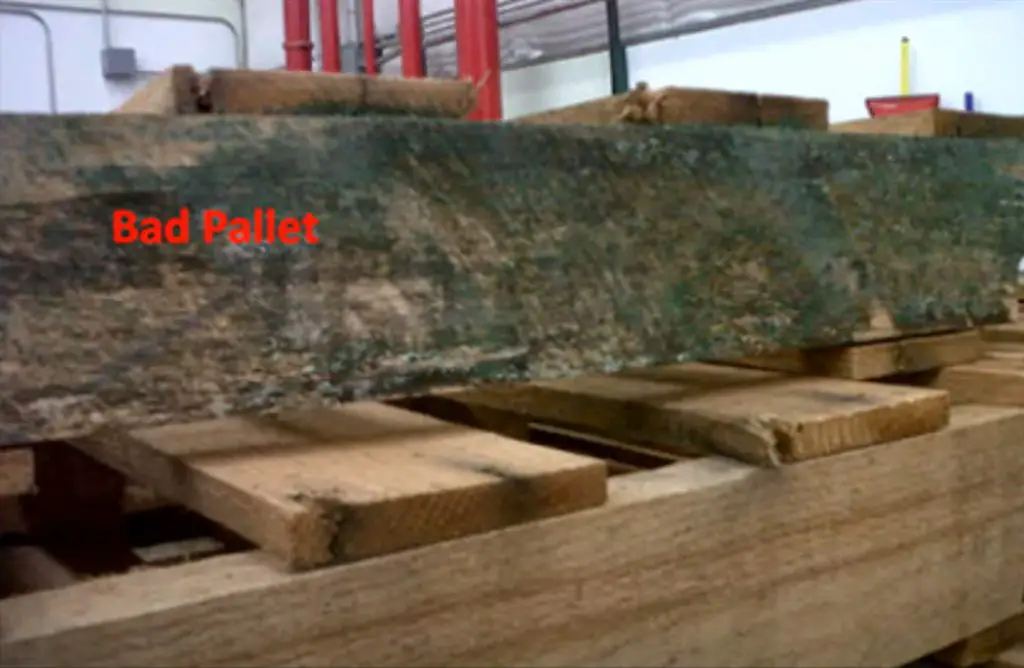 To prepare a pallet for building a shed, you'll need to take them apart by removing nails and sanding. Once the shed is built, they will need to be stained with wood stain.
Doors and Windows
It's cheaper to build a shed without windows, but if you want them, try to find windows second hand or use upcycled materials. Just make sure they're safe and lead-free.
Lead paint, caulk, and putty were used in construction until around 1977. It was formally banned in the United States in 1978.
Test for lead paint in a 5 easy steps
1. Buy a DIY kit. For any color except red or pink, a rhodizonate-based kit will work. For lighter paint colors, a sulfide-based kit it a better choice. S
2. Make a 0.25″ cut along the paint
3. Use the swab from the kit to press into the paint directly to collect a good sample
4. Check results using the kit instructions. Some kits make you use white vinegar, we prefer all-in-one kits.
5. Repeat the test to be sure of results
Flooring, Walls, and Roof
You need to build frames for walls and flooring and assemble a roof.
Second hand wood works fine for flooring, walls, and the roof because it sits on top of the frame. The frame will touch the ground and should be pressure treated lumber.
Choose a flat roof to save money. It can be made of tin, tile, metal, or asphalt shingles.
The most common and cheapest material to use for your shed roof are asphalt shingles. They are easy to install and cost about $1 – $1.20 per square foot.
A tin roof costs about $3 – $15 per square foot. Tiles are also popular for roofing and cost $4 – $16 per square foot. A corrugated steel roof costs $1 – $2.50 per square foot.
Hardware
Nails and screws are pretty cheap to buy new. But to find cheap hardware like handles, knobs, and locks look for sales online and nearby.
Fully Customizable
One of the best reasons to build a shed is the design and construction process. You have total control over the entire creative process when you build a shed. Yes, you follow a shed plan, but you can make more customized choices, like adding shelves, benches, built-in surfaces, extra windows, and planters when you DIY.
It takes skills to build sheds, but it provides a lot of versatility for customization. Not only can you add decorative elements of your liking, but you can also change the design and dimensions.
If you enjoy doing DIY projects, you can build your shed and learn new skills on the way. What you see is what you get, meaning that when you buy a shed, it's final. You cannot change its size or design.
Save Money on Labor
To build a shed properly, you need some basic carpentry skills and any experience as a handyman is a plus. Most people who meet this criteria can build a simple shed within a couple days. Doing the job yourself saves money on labor.
A general contractor typically charges 10-20% of the total cost of your build. This means that if you're shed costs $10,000, you'll spend an extra $1000 to $2000 by hiring a contractor. Making the total cost $11,000 to $12,000.
Plus, hiring a contractor relinquishes some control over your budget.
Control Over Budget
When you build a shed instead of buy a shed, you can save money as you go. If you end up having to spend a bulk of your budget on pressure treated lumber, you can save in other areas.
Choosing cheap insulation instead of the more expensive stuff or not installing windows will save money. When you design and build your shed, you have a great amount of flexibility.
Building A Shed – Cons
Construction Expertise
Building a shed from scratch requires some knowledge of carpentry and general construction. You'll need tools and an a bit of help. If you don't do it right, you'll end up with a flimsy shed that collapses during the next big storm. But, unlike putting a piece of Ikea furniture together wrong, you're house, your neighbor's house, and anything in the shed can get damaged. If the pieces go flying, someone could even get hurt.
During the build, if you realize things aren't working right, you'll need to back up and potentially start over. This can end up costing you more in materials and time than it would have cost to buy a shed.
No Warranty
There is no warranty when you build a shed yourself. The quality of materials and construction are your responsibility. And while most people consider wood the best material to use for sheds, they are prone to rot, mold, and damage from insects. They need to be maintained by staining or paint and sanding to get the longest life out of them.
Your homeowner insurance most likely cover all buildings on your property including a backyard garden shed, detached garage, gazebo, and fencing.
It's Time Consuming
If your shed is complicated, large, or you want to have electrical and plumbing installed then it can take anywhere from 2 weeks to a couple months to finish.
How long it takes depends greatly on how fast you want to work, if you have the right amount of money budgeted to finish it, and if your construction skills.
Since building a shed is time consuming your private life can suffer. Before you start, take care of things you need to do so you can dedicate more time to the build.
If you want to build your shed quickly, then make sure you organize your life and plan to spend all of your free time finishing the shed.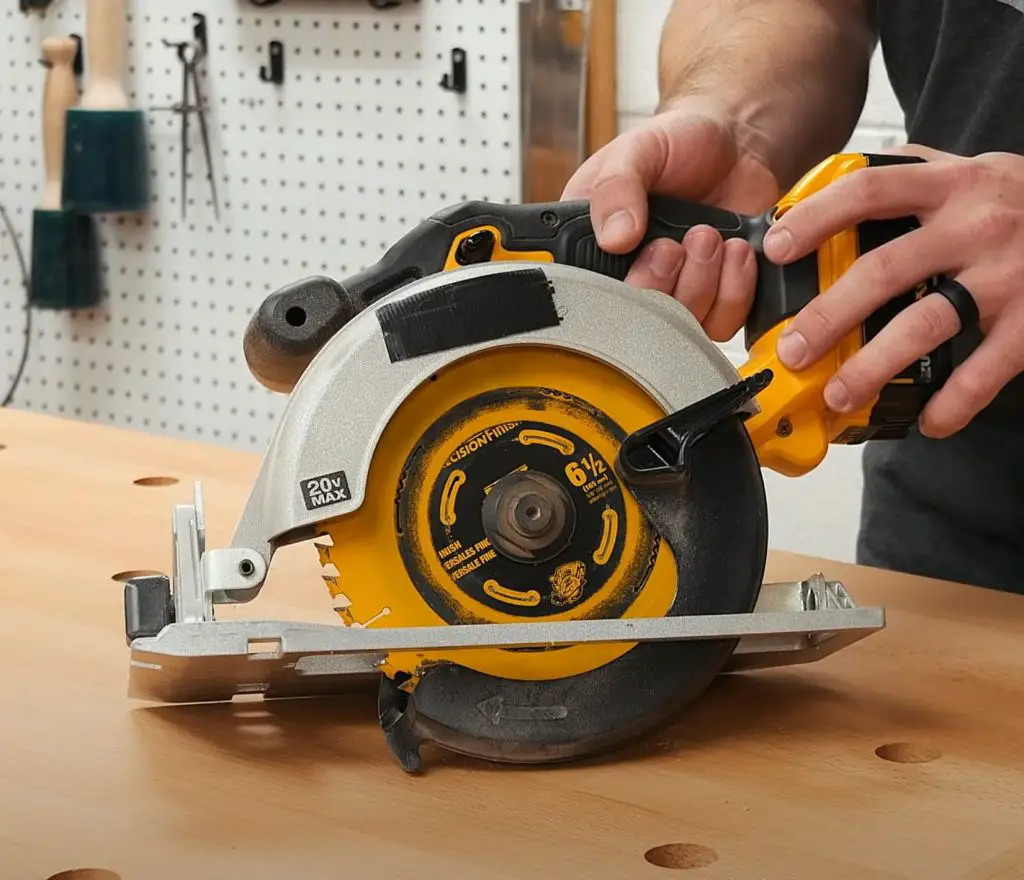 Finding Tools and Equipment
Building a shed requires tools and sometimes equipment. But, you can save money by renting tools instead of buying them. Many stores also have trucks available for rent, if you need to pick up materials.
You may need to rent heavy equipment to clear a space for a shed, move an existing shed or structure, or prepare the ground for a solid foundation.
The minimum required tools to build a basic wood storage shed are:
Cordless drill
Drill bits
Extension cord
Hammer
Saw (circular, crosscut, or compound miter)
Measuring tape
Line and level
Stakes
Ladder
Utility knife
(optional)
Tool Rental Services
Tool rental services can help you get the tools you need for much cheaper than buying them. You can also rent heavy equipment, if you need it, to clear an area for your shed or build the foundation.
You Need An Assistant
Building a shed is a whole lot harder if you try to do it alone. We're not saying it's impossible, but it's safer and definitely faster to have someone there to help you lift, drag, pull, and climb to get your shed built. If the person you asked is not available or gets tired of doing the job, you can run into trouble trying to finish the project.
Buying A Shed – Pros
As with any shed, you'll need a foundation and planning permission before you put up a shed. With a prefab shed kit, once you get this done, set a delivery date and the kit will be delivered. Once it arrives, you can get started on assembly.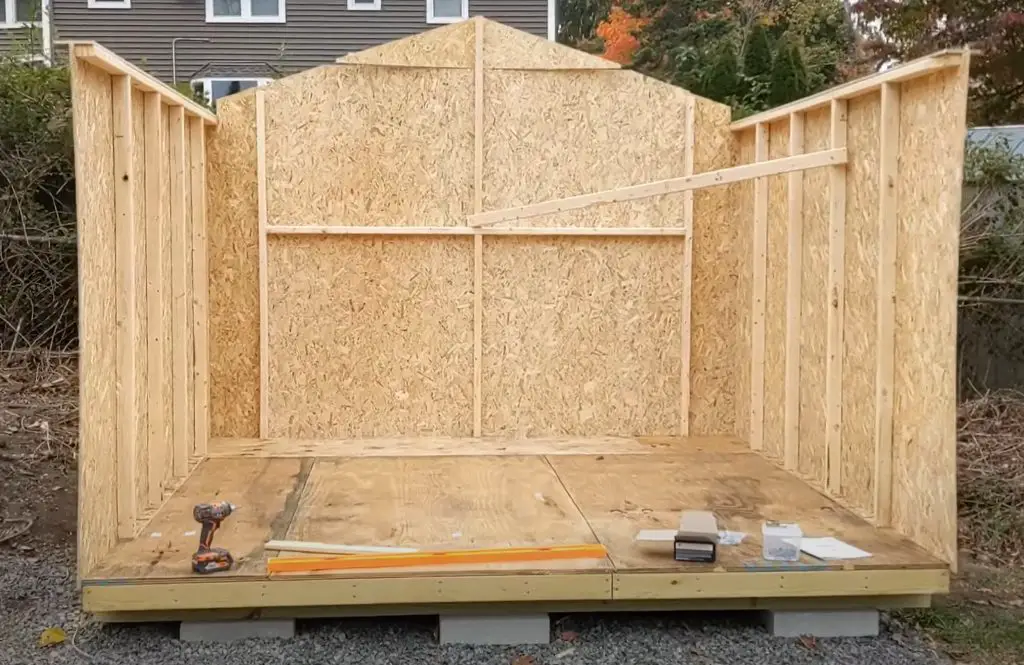 Types of Shed Kits
There are 3 main ways to buy a shed.
Buy From a Dealer
You can either go to a shed manufacturer or dealer, like Tuff Shed or Home Depot, pick out the shed you like and have it delivered pre-made. The walls are pre-made, all the lumber is included, and everything you need is there. All you have to do is follow the instructions and put the shed together. These types of sheds are usually much more expensive than the alternative, but they do include lumber.
2. Buy A Shed Framing Kit
A cheaper way to buy a shed is to buy a shed kit that has what you need for framing and source the wood yourself. If you can find deals in your area on MVC pressure treated lumber and find free or cheap wood for the remainder of the shed then this method might be a nice compromise between building and buying a shed for cheap.
EZ Builder has a decent kit that has all the brackets you need to a solid frame. The galvanized steel brackets are strong and won't bend.
3. Buy a Totally Pre-Made Shed
You can order a totally pre-made shed online or buy one at any home improvement store.
If your goal is to store garden equipment, household items, pool equipment and toys, bikes, or patio furniture, then this option may be your cheapest and easiest choice.
These sheds are not wood sheds, they're usually resin, plastic, or metal.
Resin Sheds
Resin looks and feels like wood, but doesn't chip, rip, peel, rust, or rot. It doesn't need ongoing maintenance. You don't have to build a frame, but you still will need a foundation.
Plastic Sheds
Plastic sheds are the least secure of all sheds. They are easy to break into and are not a secure place to store anything valuable. And if they aren't properly secured to a foundation, they will take flight in strong winds.
They are also flimsy and may be damaged in high temperatures or climates with intense direct sun.
Plastic sheds aren't affected by insects, rot, mold, or other common problems of wood sheds.
Metal Sheds
Metal sheds are cheaper than wood, but not as cheap as resin or plastic. Metal sheds can be a safety hazard for young children and pets because they may have sharp edges.
They aren't harmed by fire, insects, rot, or mold, but cheap metal sheds usually rust. Buy a metal shed that is made of aluminum or alloy steel that is strong and won't rust.
Vinyl Sheds
Vinyl is stronger than plastic or metal and should withstand bad weather if you lay a proper foundation. However, it may be more expensive than plastic or wood sheds.
Saves time and Hassles
A tremendous benefit of purchasing a pre-built shed is time. You will spend considerably less time sourcing materials and finding the perfect design when the design is already made for you.
You don't need to learn how to build a roof or find carpentry tools to rent when you buy a shed. Fully pre-built models typically need just a simple set of tools even if you need to put it together.
Buying a shed means all the construction details have been planned out for you. You don't need to think about things like where to put the window, floor dimensions, or ceiling height.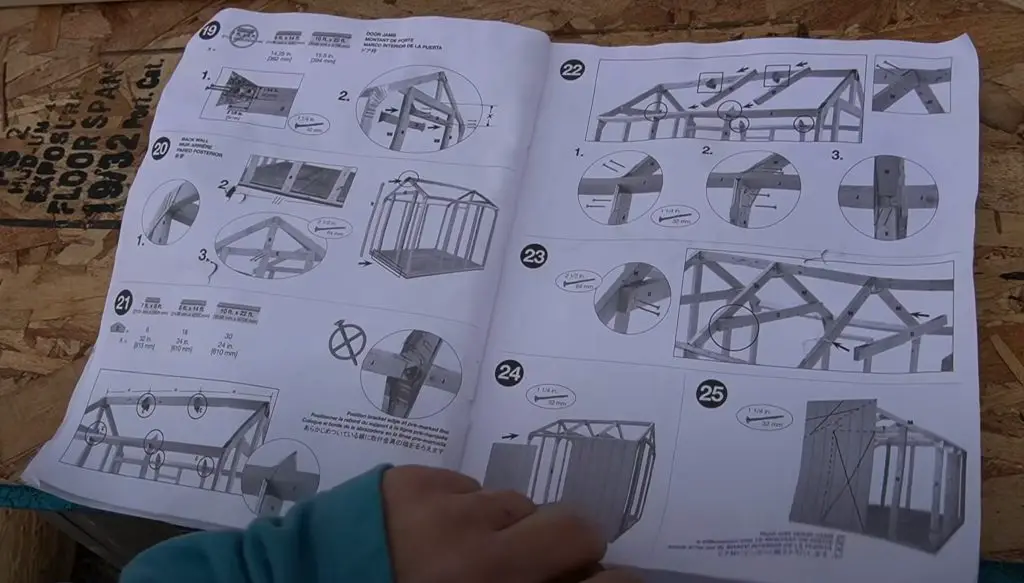 Less Skill Required
Buying a shed means that a lot of the work has already been done for you. You don't need as much skill in carpentry and construction as you need to build a shed. Plus, it shouldn't end up being flimsy if you follow the instructions.
If you can, ask to see the instructions before you buy a shed to make sure it's easy to follow and something you can handle. A good shed manufacturer will have instructions that you can follow and provide customer support if you run into problems.
Warranty Included
When you buy a shed, it should come with a warranty to cover any damage. Tuff Shed offers a 5 year warranty, Backyard Buildings and More offers a 2, 5, or 10 year warranty, and Cook Portable Warehouses offers a lifetime warranty.
Some sheds come with a lifetime warranty.
Buying A Shed – Cons
The biggest disadvantage when buying a shed is money. You may get the convenience of saving time and have less stress, but it will cost you financially.
Cost
When you are buying a shed the price depends on which design, size, and materials you choose.
Shed manufacturers have to account for not just materials and overhead costs, but also the labor of assembling each piece of the shed. If the manufacturer offers an assembly option, then you'll have that fee as well.
A delivery fee will be added to the final cost of the shed. This is determined by how heavy and big the shed is and where you live.
Pre-Determined Design
When you buy a shed, you lose all creativity that goes with it. All pre-fab sheds are already designed and mass produced. So, unless you want to spend more money to change something, you will have to go with the pre-set design.
Waiting
There is no guarantee that you will get the shed when you want it.
Let's say you are in desperate need of a shed and you want to have it in your backyard as soon as possible. You scour the internet and spend a few days making trips to stores until you find the shed you want. But the manufacturer says it won't be available for 3 months and it may take you 2 weeks to assemble it once it arrives.
Doesn't Fit
Although sheds come in different sizes it's possible that you end up loving one that just won't fit in your garden. Or worse, you order one and when it arrives it doesn't fit on the foundation you built.
Final Thoughts
Your main concern when deciding to buy or build a shed should be to get a sturdy shed that stands up to your environment and suits your needs. All sheds need a foundation and usually planning permission.
You can build a quality shed with upcycled materials and by following these tips to keep costs down. You can buy a shed which will save you time and stress but it will limit options and may take longer to receive the pre-fab shed from the manufacturer.