A home office addition and a detached backyard workspace are both good ways to have a quiet place to work from home. Popularity has increased as more and more remote workers have decided to create a home office.
A home office addition involves adding additional square footage to your home while a detached backyard workspace involves a new structure on the property. Both increase property value and may or may not require planning permission.
A home office addition allows you to add a more usable and flexible space at home. In the remaining part of this article, we'll go through a few things you need to know if you are considering attaching a home office to your house.
Home Office Addition
A home office addition can be situated in a part of your home that has extra space and available square footage. The options are endless when it comes to style and design.
All you need to do is consider the space you have and a design. You may need an general contractor to help make blueprints and get the project started.
Common extensions on a home include en suite bathroom additions and kitchen extensions. If you have a great appetite for challenges, you could even add another floor to your house and have a huge loft home office addition separately.
While they have a host of spatial, aesthetic, and economic benefits, extensions can be pretty costly. A nightmare scenario is discovering certain structural problems to the pre-existing house while you are right in the middle of an extension project. 
Planning Permission in the UK
Like with garden offices, planning permission is a consideration you must make before extending your home.
PD rears its head here too and, if you satisfy all of the requirements, you will be able to carry on with the extension without formally applying for planning permission.
Please note that for extensions, requirements for PD are slightly different than those for garden outbuildings. 
Here are a few PD requirements for house extensions in the central London area:
Rear extensions may fall under PD's pre-approval, provided they do not stretch beyond 3 meters (9.8 feet) past the original rear wall. In the event of a stepped rear wall, the bottom step can be counted as the rear wall for measurement purposes.
Sidewall extensions that will protrude past the point of the rear wall must also not extend beyond 3 meters (9.8 feet) past the rear wall.
Extensions that are within 2 meters of a property boundary must have a maximum eaves height (height from the base of the external wall to the point where the wall meets the roof) of 3 meters (9.8 feet). If the extension is further than 2 meters away from a boundary, then the maximum eaves height permitted is 4 meters (13 feet).
Two-story extensions must be at least 7 meters away (23 feet) from any property boundaries.
If your plans fail to satisfy the above criteria, then you will need to acquire a Certificate of Lawfulness of Proposed Use or Development (CLOPUD) from your city council before you begin the works. In cases where your home is located on protected land or a conservative area, PD will not apply and you will need to submit a formal planning permission application. 
Another thing that prospective extenders might find annoying is the "contemporary extension rule". In a nutshell, this dictates that if the extension and the original building are made from different materials, you will have to submit a planning permission application.
Does A Home Office Addition Add Value To Your House?
Investing your money in the right kind of garden room will not only ensure you will be getting a room that you can use for years to come but also helps add value to your house.
It will boost your property's value without causing you the inconvenience of getting an extension or loft conversion.
When talking about the value that a garden room can add to your house, it is rather difficult to give a precise amount because of the number of variables that are involved.
Different property types vary in terms of their value as well as significant regional variations. For instance, in some countries, two properties that look alike and are situated in the same neighborhood just a few streets apart might be priced at different amounts.
Based on studies, it has been observed that attaching a garden room to your house will increase your property's value by around 5%.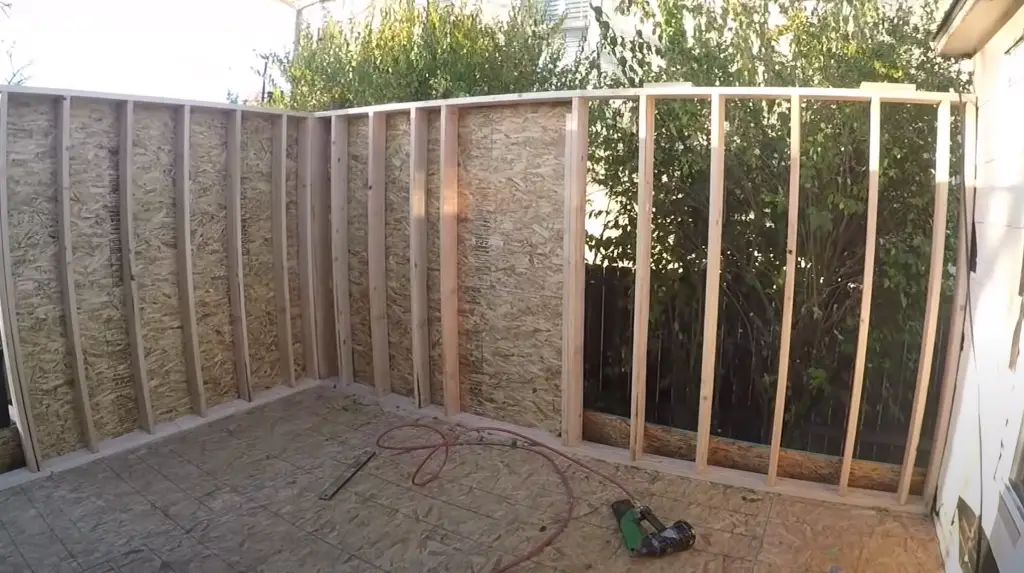 Even though getting a garden room extension will add value to your property, always remember that quality is key. If your garden room attachment is poorly built, it is possible that a potential buyer wouldn't like it and it would end up not adding significant value to your house.
As families grow, and the age at which children fly the nest rises, the issue of living space becomes more and more prominent. Luckily for you, we're here with two awesome ways to address it. The only question…a standalone garden office? Or an extension?
If your home is noisy, crowded, or overrun with distractions, a detached insulated garden office may be the best choice. If you simply want to expand the size of specific rooms in your home, then an extension would be ideal. 
The main consideration when choosing between a garden office or an extension is your specific needs. 
Do you want to type your novel in your quiet back garden as the summer finches chirp outside your French doors? Or are you simply keen on stepping up your home's square footage? We know you've been thinking about finally adding your dream en-suite!
Detached Backyard Workspace
A detached backyard workspace can be built into a great garden office. They can also be used as studios, gyms, She sheds, Man Caves, or guest rooms. While both of these may be ways of creating physical space for you and your loved ones, garden offices and extensions are completely different approaches. If done correctly though, investment in either will yield incredible savings on certain costs.
Let's start with the garden office. This is, believe it or not, an office… in your garden. There are countless iterations and adaptations out there, as more and more people spruce up their properties with these tidy little workspaces.
The great part about the garden office is that its design, structure, and functionality is entirely up to you.
Paint it any color or hang up décor that would be too edgy for a traditional office environment. Creating a workspace that reflects your taste and personality is highly conducive to creative success. 
However, for many, the best advantage that comes with working from a garden office is that you can save a ton of money by not commuting to work every day. If you work by the hour, for instance, you could clock in significantly more hours than you would if you had to commute to an office.
Planning Permission in the UK
In the UK, structures such as this are under the blanket of the Permitted Development (PD) scheme.
PD is essentially pre-existing authorization for property outbuildings, which means you will not need to apply for planning permission. However, there are a few stipulations you need to stick to for your garden office to be covered by PD:
The structure must not exceed a height of 8.2 feet (2.5 meters) without a roof. If the structure has a dual-pitched roof, the overall height cannot exceed 13 feet (4 meters). If the garden structure features any other type of roof, then the maximum overall height permitted is 9.8 feet (3 meters).
The structure must not be meant for accommodation or sleeping.
The garden structure must not take up more than 50% of your total garden/yard space.
If the structure is to be located within a 6.5 feet (2-meter) distance of the main house, it mustn't exceed an overall height of 8.2 feet (2.5 meters), regardless of what kind of roof it has.
The structure must not feature balconies or terraces that protrude more than 11.8 inches (0.3 meters) from the structure.
If the structure is to be built on designated land (such as heritage sites, national parks, or "areas of outstanding natural beauty"), while being more than 65.5 feet (20 meters) away from the main house building, then it must not take up an area larger than 107.5 square feet (10 square meters).
There must be no overriding regulations or other planning commission conditions that hinder standard PD schemes in your area.
Your property must be a HOUSE. Flats, repurposed buildings, maisonettes, and other structures do not qualify for PD. People in such circumstances will have to seek planning permission.
If you are in-line with these regulations, then you are good to go. 
If you want to run a business out of your garden office, planning permission may or may not be required depending on several factors. 
These include, but are not limited to:
Whether your business will cause a significant upturn in foot traffic in and out of your property.
Whether you intend on activities that may be deemed "unusual" for a residential zone.
Whether your activities will cause disturbances like noise or smells.
Whether your business will be operating at unreasonable hours.
Some of these factors may leave a bit of room for interpretation so you should consult planning officers or experts within your local community for clarification.
Also, have a sit-down with your neighbors, or neighborhood representatives, to let them know of your plans and how they might affect the neighborhood. The last thing you want is to start being hit with violations, and neighbor-led complaints, as soon as you are about to open your business' doors.
Planning Permission in the US
Not all States and counties require planning permission. If your shed is less than 200 square feet and will not be connected to electricity or plumbing, then you may be able to avoid the paperwork of getting a permit.
Find out more about how to build a shed legally without planning permission.